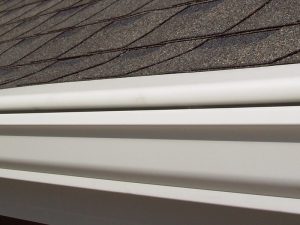 In Oakdale, Minnesota, there's never a bad time to get your gutters replaced or installed. All throughout the year, your gutters are collecting twigs, leaves and other debris. At Minnesota Leafless Gutters, we are your gutter installer in Oakdale, Minnesota that custom creates gutters just for you. If you live in Oakdale, Minnesota and you are in the market for new gutters, let Minnesota Leafless Gutters give you the best consumer experience possible.
At Minnesota Leafless Gutters, our sole focus is on your gutters. We are committed to providing quality service at a fair price to all of our customers. We are gutter installers in Oakdale, Minnesota that provide seamless gutters to help mitigate your water problems from the roof to the foundation by flawlessly directing water away from your building. With our gutter cover system, there is very little to no maintenance when it comes to your gutters. No more climbing up that rickety, old ladder and scooping out the nasty debris. Our seamless gutter systems with covers allow your gutters to do their job and allow any precipitation to flow smoothly through your system.
Gutter Material and Color Choices
As a premier gutter installer in Oakdale, Minnesota, we provide a large variety of materials and colors that best suit your home or business. When choosing the right material, all you have to do is talk with us. Let us know your wants and needs and we can tell you what is most appropriate for your space and your price range. We carry both copper and aluminum gutter systems as well as steel rain gutter systems. We also provide two different gutter styles, both half-round and K-style. Whatever material you choose, we can find a color to best match your home. With over 110 colors to choose from, creating a match for your home has never been easier.
At Minnesota Leafless Gutters, we are gutter installers in Oakdale, Minnesota that only want the best for our clients. We will provide you with a free gutter inspection and consultation as well as our recommendations and findings on your property. We always offer fair, competitive pricing with no hidden fees, charges or agendas. Best of all, we provide quality seamless gutter systems that are meant to fit perfectly with your home. For more information about your gutter installers in Oakdale, Minnesota, give Minnesota Leafless Gutters a call today at (612) 221-0362.