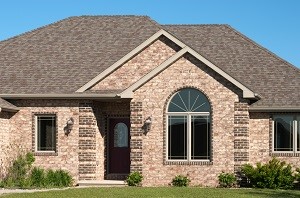 When you think of spring, you think of all kinds of great household projects you can get to work on! Finally, the weather is warmer and you can work on the outside of your home again. There are many projects to start — you can work in your garden, pull weeds, touch up paint on your mailbox and porch and pay attention to all of the other areas that might not otherwise get noticed. One area that sometimes does not get the attention it needs is your gutter system. The gutters on your home play a really important role in water management around your home and now is a great time of year to have gutters installed or replaced or have an annual check to be sure that they are working correctly. Minnesota Leafless Gutters can provide customers in the St. Paul, MN area with an annual gutter assessment and make any necessary recommendations to protect your home from water damage.
Most Important Functions Of Your Gutters:
Controls where the rainwater goes and directs it back into the ground where it can be safely absorbed, away from the foundation of your home.
Prevents water and moisture damage to the exterior of your home. Excess water can sometimes seep into low lying areas of your home (basement) and even cause structural issues.
Protects your landscaping projects and keeps water from pooling in these areas.
Keeps pesky insects at bay (mosquitoes and other bugs that are attracted to moist environments).
Importance of Using a Professional Gutter Expert
There are many different types of gutters available and a professional gutter expert can thoroughly inspect your home and make recommendations for the best system for you. The professionals at Minnesota Leafless Gutters can show you the size and style of gutter that is best suited for your home and can recommend the best material to use for your gutter system. You can choose between seamless gutter systems (which require no routine gutter cleaning), copper rain gutters, aluminum rain gutters, steel rain gutters, gutter cover systems, half-round style gutters, or k-style gutters.
Minnesota Leafless Gutters has been in the gutter installation business for more than 17 years. We offer the highest quality service along with affordable prices and excellent customer service. So, give your gutters the attention they need this spring. Call our team at Minnesota Leafless Gutters at 1-612-221-0362 and do not be surprised to hear back from the owner (Tim) himself!