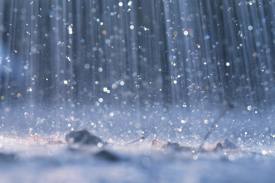 Minnesota Leafless Gutters offers local gutter repair for homeowners in St. Paul, MN. Most of us take our gutters for granted. That is, we take them for granted until something goes wrong and we discover that they are in need of repair. In some cases, you may find that your contractor installed them incorrectly when your home was built and one or more components fail or malfunction. In other cases, a severe storm or high winds may cause gutter damage. Whatever the cause of the damage, Minnesota Leafless Gutters has the trained staff to complete the repairs correctly the first time.
Importance of Your Gutter System
Gutter repair was perhaps not the first thing you thought about when you built or purchased your home. That is understandable. Gutters are functional, and if you are fortunate, your gutters do a good job of also complementing the appearance of your home. Gutters move water away from the structure of your home, protecting it from water damage. However, over time your gutters can become vulnerable.
Regardless of what caused the damage to your gutters, our highly trained and experienced staff can fix the problem. We can handle the simple repairs that require getting up high on a ladder and the more complex repairs that require specific knowledge of hardware components, how to properly attach them to your home's exterior, and optimizing your gutter system's ability to move water off and away from your house.
Expert Repair of Damaged Gutters in St. Paul
If the damage that has been done to your gutters is more extensive, requiring replacement of one or more parts, Minnesota Leafless Gutters has you covered there too. We have a comprehensive menu of style and color options to match the color of your house and your existing gutter system. For some people, storm damage to their gutter system becomes a blessing in disguise. The need to perform repairs on a gutter system sometimes allows the owner of the home to determine that it is a good time to upgrade their gutter system altogether. Minnesota Leafless Gutters can complete gutter repairs or gutter replacement.
Our business has been successful because we prioritize the right things: using only high-quality materials in gutter repair and installation; training our staff to perform expert repairs and treating our clients with utmost respect; and doing business efficiently and professionally which helps to keep our costs to clients competitive. If your gutters need any kind of repair in St. Paul, call Minnesota Leafless Gutters at (612) 221-0362.