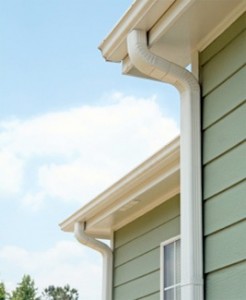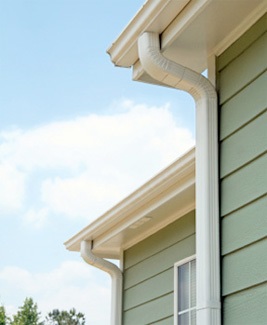 When building or renovating the exterior of a home, many homeowners often think that gutters will take away from the attractiveness of the residence…wow! They couldn't be more wrong! Not only can Minnesota Leafless Gutters offer gutter systems that are appealing on their own, we can always pick a system that can compliment the look of your home, all while completing its normal functionality tasks.
What Are Gutters For Anyways?
In order to have a functioning home, an appropriate gutter system must be installed. Gutters collect rain and debris from storms and distribute it properly so that it will divert rainwater away from the home and prevent damage to the roof and foundation.
Gutter Appearances
Let's just knock out the discussion of appearances first. Most homeowners worry so much about how gutters will look after they're installed. At Minnesota Leafless Gutters, we have a variety of gutters and downspouts that come in tons of different styles, sizes and materials. We will show you over 115 colors that will undoubtedly match your siding, soffit, and fascia perfectly! Our gutter professionals can find the style, size, and perfect color that blends and compliments your home and personality so that you no longer have to stress about your gutter appearance.
Gutter Materials
When selecting the right gutter system, one of the most important factors is the material. Typically, gutters have been made from vinyl, aluminum, steel, copper, and, in the past, even wood. Our professionals are excellent at what they do and they understand what functionality components are important for a Minneapolis, MN gutter. Therefore, Minnesota Leafless Gutters offers materials that are conducive to the cold temperatures of Minnesota weather:
Aluminum Gutters
Steel Gutters
Copper Gutters
Minneapolis, MN comes with it's fair share of bad weather. We make sure that our gutters can withstand the ice and complete the job that they were made for. Therefore, we choose not to install vinyl as its lifetime is very limited in this type of weather. Regardless of what you decide, our professional installers will guide you in the right direction through the entire process. Every style has advantages and disadvantages and our experts are able to walk you through each decision on style, color, and system that will be right for your home.
We have been serving the Minneapolis, MN area for over 17 years and want you to have a positive experience from start to finish. Call Minnesota Leafless Gutters today at 612-221-0362 for a free estimate on your gutter system.