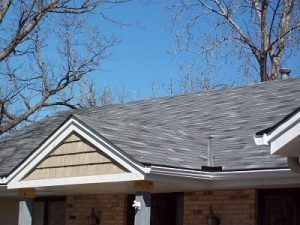 Finally getting around to building that home of your dreams? There are a lot of details to decide on when building a new construction. Unlike when purchasing an older home, a new construction build gives you control over all of the fine details, including your gutters. If you are at the stage where you need to figure out the right gutter system for your new construction in St. Paul, MN, our team at Minnesota Leafless Gutters is the ideal partner for you. We specialize in offering reliable and affordable gutters that fit seamlessly to new construction.
Gutters Shoud Perfectly Fit Your Home
For many individuals, building a home from the ground up means that they plan to be in the residence for a very long time. For that reason, taking the necessary steps to protect the home should be a priority. Your gutter system is one of the most important details of your home because of how it protects the home. An efficient gutter system from our gutter professionals will ensure that your home is safe from water damage. The difference between mass produced gutters and the gutters that we offer our clients is that our gutter systems are designed to fit seamlessly to your home. They truly are the perfect fit, thanks to our attention to detail and commitment to make sure that your reliable gutters fit seamlessly to your new construction. We will take as much time as necessary during the installation process to ensure this happens.
Gutters That Last
Your gutter system isn't something that you want to have to think about a few years down the road. By investing in our reliable and durable gutter systems for your new construction, you will have functioning gutters for over a decade. Depending on your preferences and budget, we have gutter materials that will work for you. Choose from the following gutter materials when choosing your new gutter system:
● Aluminum – If you are looking for a low-priced option that will still last, our aluminum gutters that are made from post-consumer and recycled material are perfect. These gutters are built to last at least 15 years.
● Copper – Our copper gutter systems require little to no maintenance because of our durable, strong and long-lasting material. Copper doesn't rust or corrode either. You can count on copper gutters to last at least 50 years.
● Steel – Especially for the St. Paul, MN area, steel gutters are ideal because they hold up extremely well against snow and ice and can last around 15 years as well.
As you sit down and think about the fine details of your new construction project in St. Paul, MN, don't forget about your gutter system. To learn more about the reliable gutter options that our team at Minnesota Leafless Gutters has to offer or to request a free estimate, give us a call today at (612) 221-0362 or email mnleaflessgutters@gmail.com.