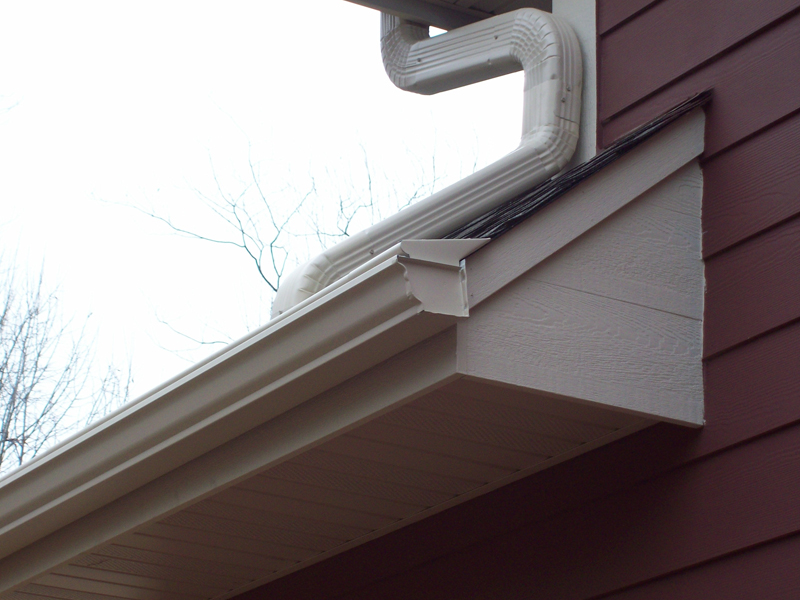 Sometimes idioms make sense. A penny for your thoughts, at the drop of a hat, barking up the wrong tree, etc. Those are all great idioms! At Minnesota Leafless Gutters, we know of one idiom that we just don't like and that's "In the gutter." This idiom refers to someone being in a low state. Our goal at Minnesota Leafless Gutters is to completely make this idiom irrelevant. What do you mean in the gutter? Nothing can go in the gutter but rain! There's nothing nasty about being in the gutter. The one thing we know about gutters is that they do their job and give homeowners some solid peace of mind. At Minnesota Leafless Gutters, we will give your St. Paul/Minneapolis, MN home a seamless gutter system so that the only thing "in the gutter" will be this silly idiom.
Best Thing Since Sliced Bread
Our seamless gutter systems are perfect for extreme Minnesota weather. We offer both half-round seamless gutters and K-style seamless gutters. Half round gutters are extremely efficient and tend to be the least affected by ice and snow, an important factor in Minnesota. K-style gutters can hold a high water volume capacity and are considered firm and less likely to bend. Both styles are popular in the St Paul/Minneapolis area and both do an excellent job at providing functionality and style. They are, by definition, the best thing since sliced bread.
Gutter Covers – Jump On The Bandwagon
That's right, whether you are building a new home or updating an existing one, gutter covers is a bandwagon that you want to hop right on. Our gutter covers offer ultimate protection to your gutters. When the leaves fall in autumn and those obnoxious seed pods fly in the spring, most homeowners drudgingly get out their ladder or pay an arm and a leg for someone else to bust out the ladder and take care of all of the debris in the gutter. Well stop doing that! Our gutter covers will effectively keep your gutters clear so that the only thing running down the spout is the rainwater that falls – like it's supposed to! We can install gutter covers on new and existing gutter systems – all you have to do is call! Imagine never having to bust out that rickety ladder again!
Long story short, you don't want to miss out on our seamless gutter systems at Minnesota Leafless Gutters. If you don't call today, you might miss out and be left feeling down in the gutter. So if you're sitting on the fence, don't beat around the bush – just call us! The ball is in your court! If you live in the Minneapolis/St Paul, MN area, call Minnesota Leafless Gutters today and we will answer at the drop of the hat! Call us today at 612-221-0362.