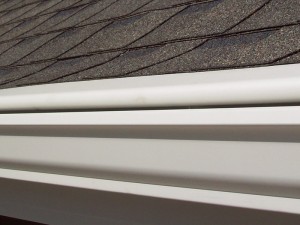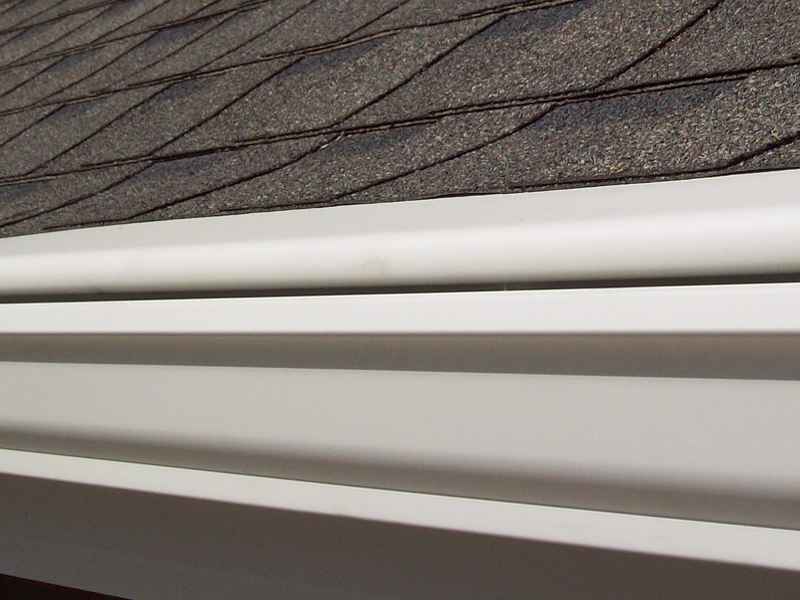 Whether you live with one or you, yourself, are one, there's always a crazy do-it-yourself individual that tries to clean out their own gutters. They get up on that rickety ladder and hope for the best. Unfortunately, the best doesn't always happen. In fact, their best case scenario is that they do an okay job picking out some leaves and dirt and walk away unscathed. Unfortunately, no one can clean out gutters quite like a professional can and your risk of getting injured or even killed while cleaning out your gutters can be high. So what if we told you that your gutters never had to be cleaned again? At Minnesota Leafless Gutters, we offer seamless gutter systems that are maintenance free so that you never have to climb up that rickety ladder again.
Gutter Covers
The best and only way to ensure those pesky sticks and leaves do not fill and congest your gutters is by investing in a durable and reliable gutter cover. Gutter covers work seamlessly with our systems so that water can get in, but debris stays out. Having a gutter cover allows all of the precipitation to run smoothly down the spout, never clogging up with debris. At Minnesota Leafless Gutters, we offer a variety of different gutter covers that work well with different systems. All of our gutter cover systems are customized when installed to fit your exact needs. We offer gutter guards, gutter toppers, gutter screens and gutter filters. Depending on the type of gutter system you currently have will help dictate which type of gutter cover is right for you.
Gutter Materials
Another way we make and keep our gutters running smooth is through the installation of proper materials. At Minnesota Leafless Gutters, we offer aluminum, steel and copper gutter options. All of these options are in congruence with their gutter cover counterparts. When you choose Minnesota Leafless Gutters, we will come out and inspect your residential or commercial property. Based on the style of home, affordability, and the climate in the area, we can help you choose which material is right for you and which one will yield you the greatest results.
Isn't it nice to know that there are gutters out there that you never have to clean again? For more information on Minnesota Leafless Gutters and our maintenance free gutter systems, give us a call today at (612) 221-0362 or email mnleaflessgutter@gmail.com.