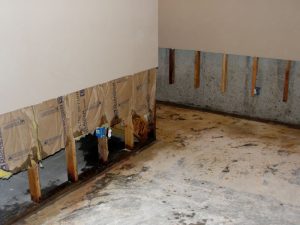 Your gutters perform an important function all year round. That is why the team at Minnesota Leafless Gutters works twelve months a year to help our customers with gutter system installation and repairs. Our work will keep your gutter system working well and protect your home from costly water damage. Winter is a particularly challenging time when it comes to gutter systems because the temperatures are so cold and precipitation falls as snow, ice and rain and if it cannot be pushed down through the gutter system, can re-freeze and create a very dangerous ice dam. In other months of the year when frozen precipitation is not a threat, homeowners must keep their gutters clean in order to prevent clogging.
Low Maintenance Gutter Options
The easiest way to keep your gutters in good working condition all year round is to have a leafless gutter system installed on your home. Leafless gutters only allow water to flow through them, and cannot get clogged with leaves, pine needles and other dirt and debris. This allows the gutters to work as they should with very little (if any) maintenance. When you have seamless gutters, you will no longer have to climb a ladder to clean them each season. Minnesota Leafless Gutters can help keep your home free of water damage and protect your foundation as well. Very often, new gutters are needed when you notice water pooling in your yard, or on your roof. This water can cause serious problems and our gutter systems can fix that problem and prevent future issues.
Minnesota Gutter Installation and Repair
While you may not think much about what your gutters look like – a new leafless gutter system can be designed to match the look of your home. We can help you choose the right gutter size and provide you with information about the various materials (including aluminum, steel and copper) and colors (over 100) that are available to you. Our team offers competitive and fair pricing, free gutter inspections and consultations, a customized product designed for your home, and the best customer service in the business. We will complete your job carefully and quickly and leave your yard clean and looking as good (if not better) than it looked when we arrived. If you have questions about seamless gutter installation or repair or would like to schedule a free estimate and consultation, give us a call at 612-221-0362.