Apple Valley MN Seamless Gutters and Gutter Guards
I can't speak highly enough about the inherent value of a good home inspection.  You find the home of your dreams, walk through it, picture yourself living there, and generally become excited over the prospect of closing day. But before moving day, you will have to have your dream home inspected. The inspector will evaluate the physical condition and identify items that should be repaired or replaced.
Buying Or Selling Your Home?
Unfortunately, many houses may hold dark secrets.  I'm not talking about a decaying corpse in the attic or the fact that it is built on an old Indian burial ground (watch POLTERGEIST to see how that one turns out).  I'm talking about problems which may not be readily apparent, such as a roof that leaks when it rains, or basement flooding, or perhaps a toilet that doesn't have a lot of water pressure behind it, or structural beams that may be weak or otherwise compromised.
There is an answer to this problem, however, namely an entire industry that exists to know what to look for and where to look for it.  The Home inspection Industry.  These are the guys you should hire before your closing date to go through your house and look for any problems that you may not be aware of.
Why You Need A Home Inspection Before Selling or Buying A Home
Almost every property, even new construction, has some kind of issue that should probably be addressed before closing, and sellers are not above trying to hide or disguise flaws so they don't have to pony up the money to pay for fixing it. (Like a fresh coat of paint that hides a serious and expensive water damage problem).
Inspectors typically focus on certain areas of the home prone to needing extensive repair, from foundation and roofing to heating and air conditioning systems.  However a good inspector will check out every power outlet and switch, virtually every detail of the home they have been assigned to inspect.
The Inspection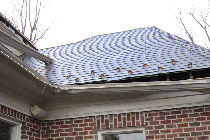 Today, as a result of consumer protection measures, a significant and growing percentage of existing houses (and even some new homes) are inspected at the time of the sale. Such inspections are routinely performed on homes of all ages and quality and should not be viewed as a negative reflection on the home, or as a sign that the prospective buyer suspects there are problems with the home. These inspection reports usually conclude in the successful transaction and purchase of the property.
Very few inspection reports result in a completely clean bill of health. There are always a few maintenance items that will need attention or repair in the near future. The rule of thumb suggests that the average home requires 1 to 2% of the value of the structure in annual maintenance and repair costs. Most inspection findings show a need for 2 to 4 years worth of normal annual repairs, or 2 to 8% of the value of the structure.
The most common items found to require repair or maintenance include the following:
Wood rot, as a result of moisture and soil-wood contact in areas such as decks, foundations and porches.
Roofs and roof venting systems, including flashing and deteriorating chimneys.
Tub and shower walls, and bathroom floors.
Furnaces that have not been serviced or cleaned in several years.
Outdated electrical systems and unsafe electrical wiring.

Gutters, downspouts and improper downspout drains

.
Asbestos-containing material, especially in homes built or remodeled prior to 1978.
Buyers have a right to know about any defects or deficiencies in the property they are buying, and while not every problem is a deal breaker, some may actually cause the seller to modify his asking price or agree to do work on the property before closing or as a condition of the closing.
Home inspections may run from as little as $250 to as much as $600 for larger properties.  Home inspectors are different from appraisers in that they do not assign any sort of monetary value to the home.  Inspectors are merely responsible for pointing out problems or potential problems to concerned buyers.
Install Seamless Gutters and Gutter Guards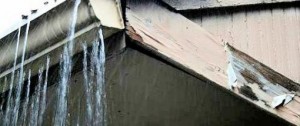 Gutters can have a huge impact on the physical condition of your home.  If your rain gutters and downspouts are working properly they will prevent roof and fascia board damage as well as prevent basement flooding by re-routing water a safe distance away from your foundation. But left to their own, rain gutters can clog, grow weeds and fungus, and overflow causing all sorts of problems for homeowners. Cracked, old-looking, or hanging gutters are a red flag to home buyers. Inspect your gutters carefully and replace them if they look old or damaged in any way.
Having your home inspected ultimately also gives the prospective buyers the comfort and confidence that the seller actually cared about their home in the first place. Just be sure to inform the buyer and show proof of the home inspection you so kindly took care of. Doing so avoids any unnecessary hiccups during the transaction.  An experienced Apple Valley MN gutter contractor can spot any gutter problems for you.
Early correction of these problems can increase a home's appeal, and its selling price. Wouldn't you agree that having a Minnesota Contractor install seamless gutters and gutter guards is probably one of the most effective home repairs that can be made?