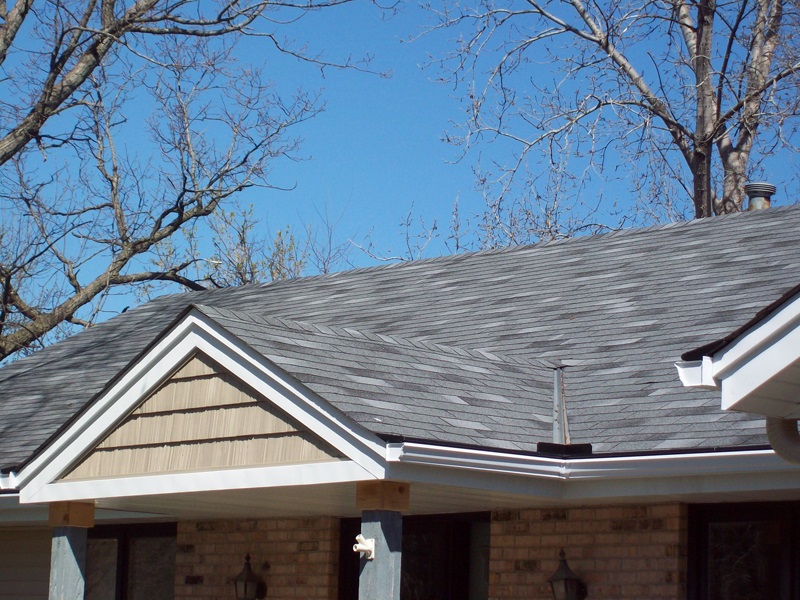 Your gutters work hard each and every time it rains. Gutters are responsible for pushing water away from your home's foundation, siding and roof. Gutters protect your home from water damage which can be a huge problem for homeowners. You may not think much about your gutters on a day to day basis, but they should be maintained and monitored to ensure that they are functioning properly. Gutters cannot be expected to last forever, so how do you know when it is time to replace your gutter system?
Here are some helpful hints that can let you know that you might soon need new gutters:
Cracks in your gutters: Cracks in your gutters are one of the most common signs that it might be time to replace your system. Cracks get bigger over time and allow water underneath your gutters and into areas on or around your home that can cause damage.
Paint peeling on your home or orange flecks: If you notice that paint around your gutters is peeling or you see any orange flecks (indicating rust), this may very well indicate that water is not properly flowing out of your gutters.
Rotten wood around windows and doors: Again, rotten wood is a sign that your gutters are not pushing the water away from your home as they should.
Sagging gutters: If your gutters sag or you notice the seams of the gutters seem to be pulling apart, it is time to replace your gutters.
Pools of water around your home's foundation: Your gutters main function is to protect your home's foundation. Water damage to your foundation is one of the costliest of home repairs. If you notice pools of water near your home's foundation, you should act fast.
Seamless Gutter System Installation in Minnesota
Minnesota Leafless Gutters can help you repair or replace your gutter system so that you can be confident that your home is protected from water damage. We offer seamless gutters in aluminum, copper and steel gutters as well as half-round gutters, k-style gutters and gutter covers. Many of our gutter systems are very low maintenance so you will no longer have to worry about climbing up to your roof to clean them. If you are interested in a new gutter system for your home, call 612-221-0362 and our crew will provide you with a free gutter inspection. We can customize a gutter system for your home so that it will blend into your structure and function for many years to come.