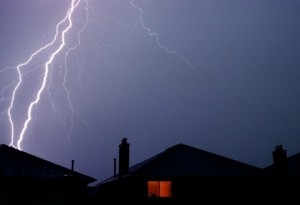 FINALLY! Move over winter because we are ready for spring! This winter has sure been a rough one! If you live in St. Paul, MN, we are confident that you are ready to pack up the snow plows and plant some pretty flowers this spring! Winter has brought enough frustration to us all. Don't let the spring showers stress you out as well! Minnesota Leafless Gutters is here to help provide you with everything you need to get ready for the spring months!
St. Paul, MN Checklist For The Spring:
Gutter Inspection
Gutter Repairs
Gutter Replacements
Gutter Inspections
First and foremost, get your gutters inspected! SERIOUSLY! Believe it or not, gutter systems are the first line of defense during bad weather — they don't just collect leaves! Your gutters have the unique capability of directing water away from your home and providing a much needed irrigation system onto your property. Without properly functioning gutters, your home can be susceptible to decay, rot, and even structural damage to your foundation. Pooled water can also damage your windows, exterior siding, interior walls, and cause more havoc than any homeowner bargained for. For that reason, getting routine gutter inspections are a must! At Minnesota Leafless Gutters, we provide free inspections to anyone interested! Our experts are very knowledgable about gutters and downspouts and can advise on products, materials, and applications that may need to be performed on your damaged gutters.
Gutter Repairs
If for some reason your gutters need to be repaired, our crew is licensed and insured and strives to do a complete and perfect job every time. We take every job, no matter how big or small, extremely seriously and with the utmost integrity.
Gutter Replacements
Unfortunately, sometimes it can be time for gutters to be replaced. Our crew does an impeccable job at installing replacement gutters. We have a variety of sizes, colors, and material, that will ideally match your home's look and functionality. Our crew is talented at what they do and provide excellent installation services every time. So much so that we offer a lifetime transferable warranty on all of our labor and materials!
So if you live in St. Paul, MN and are preparing for the spring, make sure that a gutter inspection is on the top of the list! For a free inspection, call Minnesota Leafless Gutters today at 612-221-0362.