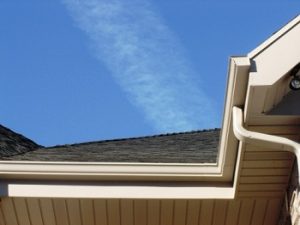 Gutters come in a range of profiles and materials, each offering its own advantages. It's essential to do your due diligence before diving into a gutter replacement project so you can choose the product best suited to your requirements and preferences. At Minnesota Leafless Gutters, we provide gutter replacement services at competitive prices.
Selecting The Appropriate Gutters For Your Home
An inch of rainfall on an average-sized roof translates to 1900 gallons of water flowing into your gutters. As experts in gutter installation, we suggest carefully considering all options before selecting new gutters for your house. You'll not only need to select the profile that works best with your structure but also consider which material best meets your needs; each has its own advantages and drawbacks.
Half-Round Gutters
Half-round gutters look like a tube cut in half. Their U-shape complements older homes while being an excellent choice for modern residences that aim for less angular shapes. Unfortunately, since half-round gutters lack a flat side, installation may prove more challenging than with K-style gutters.
Benefits Of Half-Round Gutters
Half-round gutters feature a smoother interior than their K-style counterpart, increasing their durability and preventing metal from corroding over time. Furthermore, there are fewer creases for water to collect in. This results in improved performance over time as water can't seep into the gutter as easily. Half-round gutters feature smooth insides that make them easier to clean than K-style gutters, due to their smooth insides. As one of the leading installers of seamless gutters, we know how easy it is to keep these types of gutters looking pristine. Plus, they require less upkeep than their square counterparts do. Half-round gutters tend not to leak as often as other gutter profiles, particularly if installed seamlessly. Half-round gutters work best when combined with a protective system from Gutter Guard®. In general, we suggest half-round gutters for homeowners living in historic homes who are concerned about heavy rainfall or snow accumulation.
Minnesota Leafless Gutters has been in business for years because we provide excellent service, products, and value at an unbeatable price! You can trust your home to a seamless gutter installation contractor with years of experience and glowing reviews. Get an estimate for high-performance yet stylish half-round gutters made out of super strong steel materials for your residence – call Minnesota Leafless Gutters at (612) 221-0362 to get your free no hassle estimate on quality half-round gutters today!