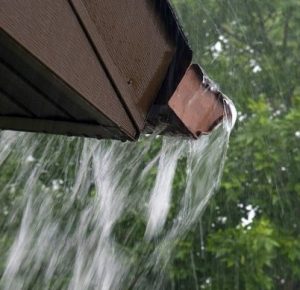 Water can do some serious damage to a home. If water continues to come into direct contact with your home, it can cause some foundation issues. Foundation repairs often come with a big price tag. The best way to keep water away from your MN home is to ensure that you have a functioning gutter system that fits well to your home. That's exactly what you get by investing in a seamless gutter system from Minnesota Leafless Gutters.
Many gutter companies around MN offer mass produced gutter systems that don't fit seamlessly to the home. These companies try to make the home fit to the gutters. At Minnesota Leafless Gutters, we make sure that the gutter system fits seamlessly to the home. We customize all of our gutter systems to fit each home by utilizing industrial metal fabricating equipment on site. Thanks to the seamless fit of your new gutter system, you'll be able to keep water away from your home for the long haul.
Experienced Gutter Professionals
Another key to ensuring that your keeping water away from your home efficiently is the gutter installation process. At Minnesota Leafless Gutters, our owner, Tim, oversees every seamless gutter installation project. With his extremely high standards, you can rest assured that our experienced gutter professionals will install your gutters to create the perfect fit with your home. We provide experienced, customized installation services with a careful focus on the fine details of your project.
Investing in a Gutter System
Investing in a gutter system may not excite all homeowners, but by choosing to work with Minnesota Leafless Gutters, we'll make sure to make this a pleasant experience. To make sure that our clients have a little fun picking their gutters, we allow them to choose from a wide range of gutter finish and color options. We also offer varying gutter materials including aluminum, steel or copper.
Free Seamless Gutter Consultation
At Minnesota Leafless Gutters, we want all of our clients to feel comfortable with the overall gutter system decision making process. If you are concerned about pricing, take advantage of our free seamless gutter consultation. We are proud to offer a free gutter inspection and consultation to inform and help you make the right decision when choosing the right seamless gutters for your home.
So, if you're ready to keep water away from your MN home for good, Minnesota Leafless Gutters has the perfect solution for you. To learn more about our seamless gutter systems or to request a free consultation, give us a call today at (612) 221-0362 or email mnleaflessgutters@gmail.com.