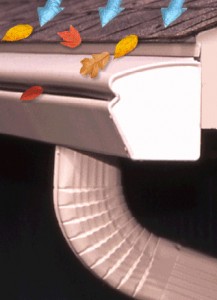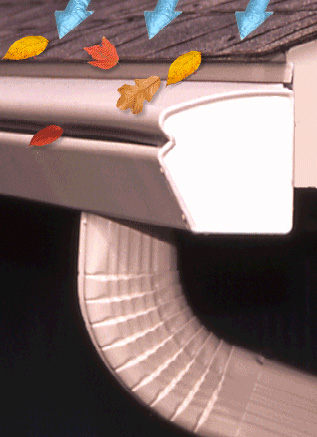 Whether your home is old or new, when you decide that it's time for a leafless gutter system, that day is a good day. Minnesota Leafless Gutters is proud to serve St. Paul, MN and the surrounding areas with leafless gutter systems that have brought big smiles to our happy and satisfied customers. If you feel like it's time to replace your old gutters or you happen to be building a new home and are deciding on the right gutter system for you, Minnesota Leafless Gutters has all the answers you need.
Leafless Gutter Company
At Minnesota Leafless Gutters, we are a licensed and insured professional roofing contractor. This means that we have all of the knowledge and skill that it takes to successfully place your gutters onto your home and ensure that they will work well for years to come. We have been serving the St. Paul, MN area for over 17 years, creating gutter solutions for many happy residents. Owner, Tim, speaks with every customer and oversees the entire gutter installation process. He inspects each home, informs the owners of the best solutions and product choices for them, and brings priceless knowledge and experience to each job. Our goal as a leafless gutter company is to bring complete satisfaction to our customers from start to finish.
Gutter Styles
At Minnesota Leafless Gutters, we feel like it's our job to offer a variety of gutter styles and gutter materials. If you are looking for something specific, we're pretty sure we've got it! We offer two main gutter styles in St. Paul, MN, the half-round and K-style. We also offer three main gutter materials, which are aluminum, steel, and copper gutters. While both styles and all three materials have their advantages and disadvantages, choosing a style and material should be based on each home. Our professionals at Minnesota Leafless Gutters will walk customers through the decision making process and help them pick the best option for their home. Additionally, we offer many different types of gutter covers. Gutter guards, gutter toppers, gutter screens and gutter filters are some of the unique ways to effectively keep your gutters clean and let the water run smoothly through.
No matter what your reasoning for needing new gutters, Minnesota Leafless Gutters is here to help. For more information about your new gutters, call us today and speak directly with a professional who can give you all the answers. Serving St. Paul, MN, call Minnesota Leafless Gutters at 612-221-0362.