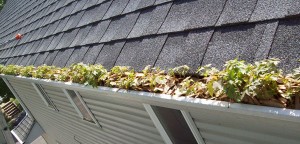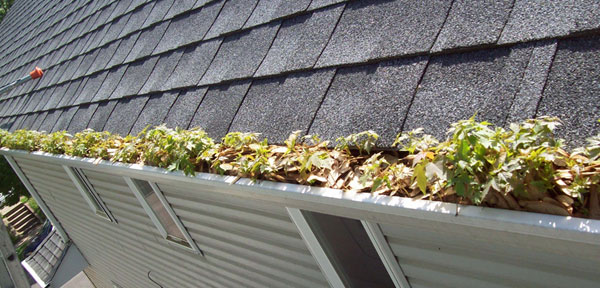 In Woodbury, MN it's rare to find a home that doesn't have at least two trees in the yard. With sporadic weather during all four seasons of the year, debris can get caught in your gutter systems and really do some major damage! For this reason, a professional gutter installer in Woodbury, MN is desperately needed! Fortunately, Minnesota Leafless Gutters serves all of Woodbury, MN and is ready to show you all the benefits of leafless gutters!
What is a Leafless Gutter System?
Gutter systems truly make your home function properly. Without them, problems starting from the roof all the way down to the foundation can become a real nuisance. Our professional gutter installer in Woodbury, MN solves these problems by mitigating water away from your building, keeping your roof and foundation safe from damage. We call ourselves "leafless gutters" because that's exactly what we aim to do! We want to properly direct water away from your house, while also keeping your gutters free of debris. No one likes to climb up on that wobbly ladder and scoop out leaves every season. Therefore, the benefits of leafless gutters come in handy – at a very affordable price!
Professional Gutter Installer Woodbury MN
Minnesota Leafless Gutters has been a professional gutter installer in Woodbury, MN for over 17 years. We pride ourselves in being a locally owned company that provides knowledge regarding the wonderful world of gutters. The owner, Tim, oversees the entire process and is always available to speak with you on the phone or at the office. We are so confident in the great benefits of leafless gutters, we offer a lifetime transferrable warranty for all labor and materials. This makes for one happy company, and many happy customers!
Benefits of Leafless Gutters
There are so many types of gutter guards, toppers, and filters out on the market today. Our professional gutter installers only use gutter covers that will effectively keep your gutters clear and let the water run smoothly down the spouts. We can install an entirely new seamless gutter system or just place our gutter covers on your existing ones. This keeps you safe on the ground, saving lots of time and money on something that should always be functioning properly! We have a variety of colors and styles that will match beautifully to any home!
So if you are in the market for a professional gutter installer in Woodbury, MN, look no further than Minnesota Leafless Gutters! To learn more about the benefits of leafless gutters, call us today at 612-221-0362.