Maple Grove MN Leafless Gutters | Gutter Guards
Gutters and Downspouts are silent workhorses that protect your home from decay, rot and structural compromise. Often times the astute homeowner will discover the need for gutters immediately during or after a rainstorm—wet basement, wet crawl space, pooled water at the outside wall of the home.
Leaf Proof Gutter Covers Provide Amazing Benefits
Your home's gutters are designed to help route rain water and melted snow safely away from your home's foundation and other vulnerable area's.  If they become clogged or damaged you can be sure large problems will occur down the road. You can increase the chance of damage to your home's siding and interior structure. Some common things that go wrong, which you usually cannot see, are mold, mildew, cracking, rot, decay and more. What's worse is these problems can spread very quickly. However, the proper gutter system will solve these issues.
The Solution – Gutter Guards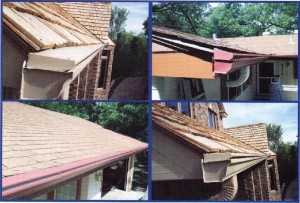 Leaf Proof Gutter Guards and gutter protection systems are the best way to keep your home's internal structure free from long term harm.
Leaf Proof Gutter Covers keep leaves and debris out of your gutters
Fits your existing gutters
Low profile. Installs WITHOUT penetrating the roof
Blends with your gutters and roofline
Can handle ANY downpour
Eliminates the hazardous chore of climbing a ladder
Prevents ice dams that form in the gutter
Prevents animals and birds nesting
More and more people are adopting this easy to maintain gutter system. Contact an experienced Minnesota gutter contractor who specialize in installation and replacement of gutter guards and gutter systems. With the right contractor, gutter installation is quick and easy – and saves you time, money and a lot of headaches.
DON'T FORGET TO ASK ABOUT THE LIFETIME TRANSFERABLE WARRANTY!
Minnesota-Leafless-Gutters_Flyer