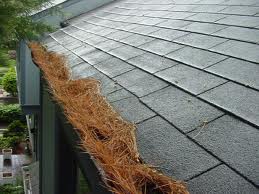 Although there are plenty of people who clean their own gutters, hire someone else to do it, or just hope that their gutters will "clean themselves," each of these options is less than desirable (or effective). Instead of leaving the cleanliness of your gutters up to chance – or a teenager in the neighborhood looking to make some spare cash – make a choice to cover your gutters instead, eliminating the need to clean them or have them cleaned. With our gutter guards, your gutters will stay clean while still effectively draining water from your roof.
Leafless Gutter Guards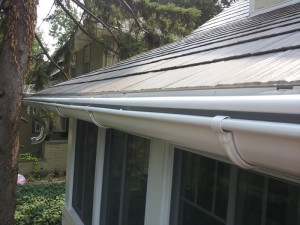 Our gutter guards will cover your gutters enough to keep debris out but still let the water in, helping the water drain from your gutters more easily and making it virtually unnecessary to clean your gutters. At Minnesota Leafless Gutters, we can install gutter guards to fit your current gutter system, so you don't have to worry about completely replacing your own gutters if they're still in good shape. However, we also offer custom seamless gutters that fit our gutter guards, so if your gutters are rusted, damaged, or just need replacing because of their age and weather wear, we're the team to meet your gutter needs with our various materials, styles, and colors of seamless gutter systems available.
Seamless and Leafless Gutters St Paul MN
Especially if your home has k-style gutters, which collect debris and water and need to be cleaned more frequently than half round gutters, you should consider ditching the ladder and investing in our gutter guards. With a lifetime warranty on our materials and labor, you can be sure that when we install our seamless gutter systems and our gutter guards, we do it right the first time, and if you're not satisfied, we're not satisfied.
If you want to stop constantly cleaning your gutters or watching the debris build up to the point that it takes you weeks to thoroughly clean your gutter systems, invest in our gutter guards, and leave your ladders and cleaning days behind. Our professional and personable team is at your disposal in St. Paul, Minnesota, and our goal is to make sure your home and your gutters are as clean and well-kept as possible. Call Minnesota Leafless Gutters now at 612-221-0362, or email us at mnleaflessgutters@gmail.com to learn more about our seamless gutter systems and gutter guards, and have our owner personally take a look at your home to help you get the most effective gutter system or gutter guards to meet your needs.