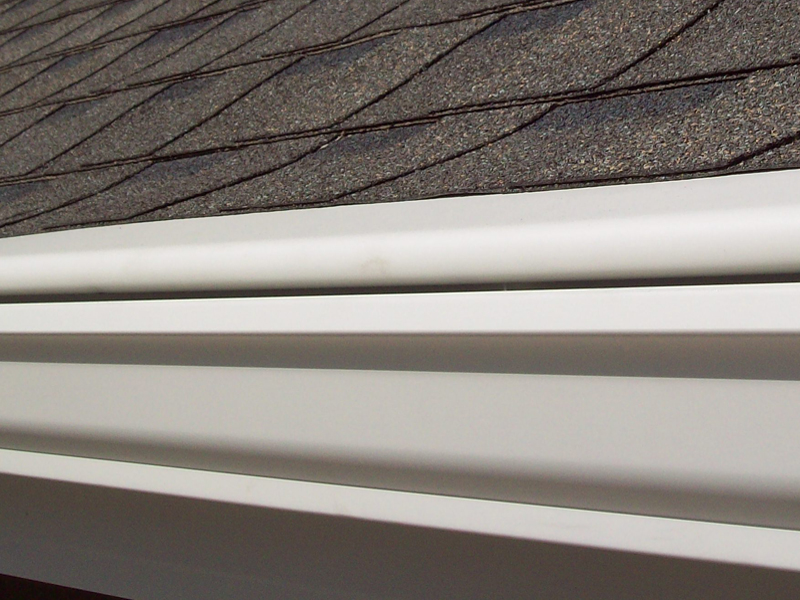 After a huge rain, do you find yourself dodging drips from under your gutters to ensure you don't get drenched on your way into your home? If so, you're likely dealing with leaking gutters. While you may not think leaky gutters are a big deal, at Minnesota Leafless Gutters, we've seen home's experience significant damage due to improperly functioning gutters. We're here to tell you that there's finally an answer to this problem and that answer is leak proof gutters.
What Are Leak Proof Gutters?
Most traditional gutters that were installed more than 10 years ago were actually installed in sections. This made it much easier on the gutter installation team because they didn't have to carry long sections of gutters on their trucks. The problem however is that these gutter sections had to be attached together and it's at these points where leaks mostly occur. Thankfully you now have options when it comes to finding leak proof gutters.
At Minnesota Leafless Gutters, we only install seamless gutters, which simply means that each gutter section that's installed literally has no seams. This not only gives your gutters a more pleasing look, but it also makes them virtually leak proof. We've installed our seamless gutters all over Minnesota and our customers continue to be impressed with both their looks and quality.
Wide Array of Gutter Colors and Styles
Depending on the style of your home, you may have a certain idea of the type of gutter that you would like to have installed. We offer two main types of leak proof gutters, which are half-round or k-style. Half-round gutters are often more popular on older homes, while K-style gutters typically are used for more modern homes.
When it comes to colors, we currently have more than 115 colors that will be sure to match your home perfectly.
Aluminum, Steel or Copper Gutters
Gutter materials are equally important depending on the style of your home. We currently offer aluminum, steel and copper gutters to ensure regardless of your personal tastes as well as the period when your home was built, we'll have a gutter product that will suit your needs.
Contact Us Today For a Free Estimate for Leak Proof Gutters
If you're tired of dealing with leaky gutters, feel free to setup a free estimate with one of our team members. We'll help you ensure you have leak proof gutters that fit the style of your home as well as the size of your budget. Give us a call today at 612-221-0362 to setup an appointment.