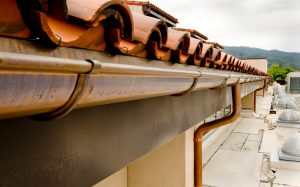 When you're shopping around for any home improvements, it's hard to find the perfect contractors with the perfect materials. And while you might not think you need to put too much work into finding a gutter company, you should. Every contracting company is different; they'll offer you different products and services and deals and quality of work. At Minnesota Leafless Gutters, we offer the best of everything, and we prioritize our customers. That's why we offer lifetime gutter warranties, ensuring homeowners have one less thing to worry about. So if you're looking for a gutter installation company that can offer you the best deal, you've found us.
How Can We Offer A Lifetime Gutter Warranty?
You're probably wondering how we can offer a lifetime warranty on something like gutters, that seem to need replacing. The short answer is that our gutter systems are manufactured to be the best. We use the best materials and the best types of gutters, ensuring they last as long as possible – which is a long time. How long, exactly? We're so confident in the quality of the gutters we provide that we offer complete, transferable lifetime gutter warranties. That means we think your gutters can last as long as your home, not just as long as you're in your home.
Benefits of Seamless Gutters Systems
Coupled with our materials and gutter designs, we know our gutters last because of the way they're made. We install seamless gutters, which means they aren't welded, like older gutter systems. With seamless gutters, you're less likely to see buildup of debris, which means you don't get water pockets. All in all, that means you won't see leakage and breakage in your gutters! And you know we have to be confident about this because we're willing to guarantee it, for life!
Lifetime Gutter Warranties Transfer to New Homeowners!
One of the great things about our lifetime warranty is that it doesn't just extend to your life. It's tied to the life of your home – even when it's no longer your home! We offer transferrable lifetime gutter warranties, which means if you sell your home, the warranty stays with it. That can be a huge selling point if you're looking to sell. The less maintenance new homeowners have to worry about, the better price you're going to get on your home. Just think – today, you install lifetime warranty gutters, and when you sell your home, that investment is paid back.
Seamless Gutter Materials and Styles
If you're ready to install lifetime warranty gutters on your home, look at the materials and styles we offer. Our gutters come in diverse color schemes and styles, ensuring your home looks exactly as you want it to. All materials offer different benefits, including durability, weather-resistance, and resistance to debris build-up, and we can help you choose.
• Aluminum gutters
• Copper gutters
• Galvanized steel gutters
• Enamel-finished steel gutters
Contact Minnesota Leafless Gutters at (612) 221-0362 or mnleaflessgutters@gmail.com, and make a smart investment for your home today. You and the next home owner will be glad you did with the transferable lifetime gutter warranty.