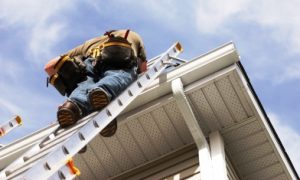 When investing in gutters for your Minnesota home, most people prefer to purchase a gutter system that will last a long time. Homeowners have enough repairs on their plate throughout the life of the home that they'd rather not have to deal with poorly functioning gutters. Lucky for you, our dedicated team at Minnesota Leafless Gutters offers long lasting gutter options at a fair price. For a free no obligation gutter system evaluation, call the company Minnesotans have been trusting for years…and did we mention no one can beat our prices?
On Time Gutter Installation Service
Before we dive into the gutter options that you have to choose from, it is important to get to know the team that will install your long lasting gutters. With more than 17 years of experience, we'll tackle your gutter replacement needs, big or small. We care so much about our clients that Tim, our owner, will personally inspect your gutter replacement project to ensure it meets his standards. Additionally, we offer all of our clients a free gutter inspection as well as a wide range of finish and color options. Our materials are top notch and our gutter replacement projects are always completed on time.
Seamless & Leafless Gutter Options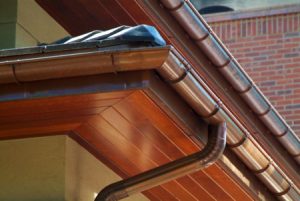 At Minnesota Leafless Gutters, we offer our clients three unique gutter options that are all long lasting. These options include:
● Copper Gutters – While copper gutters may cost more upfront, they are built to last. In fact, our copper gutter systems can last up to 50 years if properly maintained. This option doesn't require paint and it will never rust over its lifespan.
● Aluminum Gutters – If you're looking for the cheapest price, aluminum gutters are what you should consider. Not only are these very affordable, but they come in a wide range of finishes and colors as well. If properly maintained, this style gutter can last 15 years or more.
●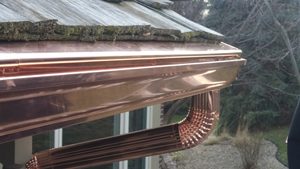 Steel Gutters – This option is the middle level gutter material that we offer. It will last longer than aluminum gutters, but less than copper gutters. This style does exceptionally well with snow and icy conditions.
As a MN homeowner, you may not be sure what type of long lasting gutter to invest in. That's not a problem at all because our expert gutter installers are here to help answer any questions that you may have. To learn more about your long lasting gutter options, pick up the phone and reach out to our staff at Minnesota Leafless Gutters by calling (612) 221-0362 or emailing mnleaflessgutters@gmail.com. Quickly, one of our team members will come to your home to provide a free gutter inspection.