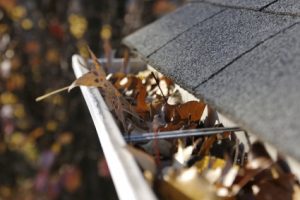 Does the process of cleaning your gutters frustrate you year after year? Do you find yourself putting this necessary project off farther and farther each year? Well, what if you were able to bypass this unwanted task in the future? By investing in low maintenance gutter covers from Minnesota Leafless Gutters, your gutter system will stay clear and dry year round. We are proud to serve the St. Paul, MN community with leafless, seamless gutters and long-lasting gutter covers.
By investing in gutter covers for your existing gutter system, you'll save yourself lots of time and energy because you'll no longer have to regularly clean out your gutter system. When the fall arrives and all of your neighbors have their ladders out trying to clean their gutters, you'll be able to sit on the couch and relax thanks to your new gutter covers. Our durable gutter covers are exceptional at keeping your gutters clear, while still allowing water to run smoothly down the spouts.
Custom Fit Gutters
Unlike some gutter covers that are mass produced and don't fit very well, our gutter covers are customized to fit your gutter system seamlessly. These gutter covers will not just fit your gutter system perfectly. They can be customized based on your color preferences as well so that they perfectly match your residence. Regardless of whether you are installing gutter covers to your brand new gutter system or an existing system, you'll still be able to achieve this custom fit.
Free Gutter Cover Estimate
Interested in gutter covers for your new or existing gutter covers, but have no clue about the expected cost? Our team of gutter experts at Minnesota Leafless Gutters offers our clients a free gutter cover estimate so that you can get a feel for the cost of this home improvement project. A little investment now can save you lots of time and money in the long run. Thanks to your new gutter covers, you will no longer have to clean your gutters on your own or pay money to hire someone else to clean your gutters.
If you are in the St. Paul, MN area and you are looking for a way to keep your gutter system clear of leaves and debris, our team at Minnesota Leafless Gutters has just the solution for you. It is time to invest in our low maintenance gutter covers for your new or existing gutter system. To learn more or to request a free gutter cover estimate, give us a call today at (612) 221-0362 or email mnleaflessgutters@gmail.com.