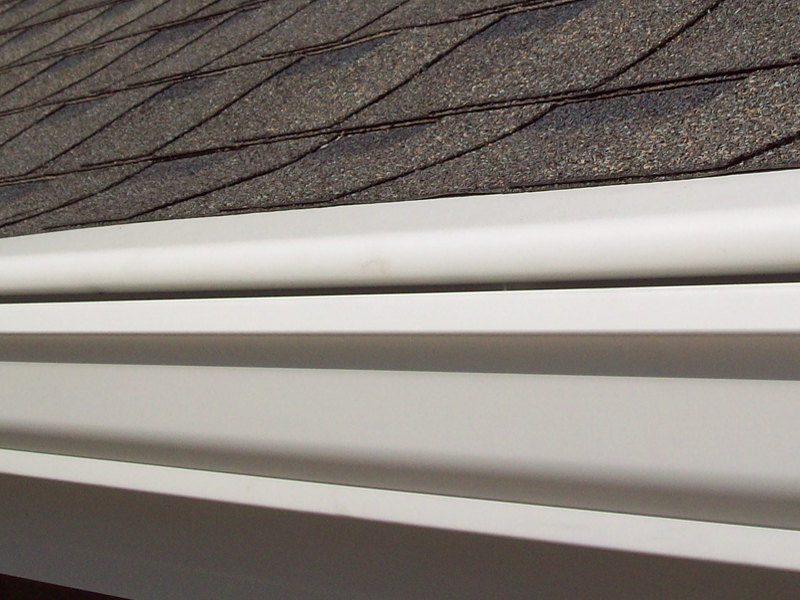 If you have been considering an investment in gutter guards for your existing gutter system, there are plenty of benefits that this purchase can provide. At Minnesota Leafless Gutters, we offer top of the line gutter guards in the Twin Cities, MN area. To make this decision simpler for you, we'd like to share 5 benefits of gutter guards.
Top 5 Benefits of Leafless Gutter Guards
Prevents Clogs – During the year, gutter systems that do not have gutter guards installed get clogged up with leaves and other debris. This clogging prevents the excess rain water from properly flowing through your gutter system. In turn, the gutter clogging can cause your system to weaken over time. By investing in gutter guards, you will not have to worry about your gutters clogging any longer.
Minimizes Ladder Usage – Another wonderful benefit of gutter guards is that you are able to keep that wobbly ladder in storage. Gutters without gutter guards installed should be cleaned at least a few times a year. Getting up on a ladder can be very dangerous. So, rather than risking an injury, reach out to our gutter experts at Minnesota Leafless Gutters and let us install gutter guards on your existing gutters.
Protects Gutters – The Twin Cities, MN has its fair share of tough weather throughout the year, which can include snow, ice, hail and storms. To help protect your gutters and to increase the life expectancy of your existing gutters, letting our gutter professionals install gutter guards is something that should be considered as a property owner. This affordable investment in gutter guards could end up saving you a lot of money down the road.
Lowers Chances of Ice Dams – Ice dams are a real problem in the Twin Cities, MN area. After a winter storm, ice dams easily form in gutter systems that are clogged up. This creates added weight to your gutters and roof and can cause them to become damaged. Installing gutter guards on your existing gutters is a great way to lower the chances of ice dams from forming.
Adds Home Value – If you ever decide to put your home on the market, potential homebuyers love seeing gutter guards installed on the property. For them, this shows that you've gone the extra mile to protect your gutters and it also means that they will not have to clean their gutters as often.
As you can see, there are many benefits of gutter guards. At Minnesota Leafless Gutters, we're your trusted gutter guard installers in the Twin Cities, MN area. If you are ready to invest in gutter guards for your home or you would like to hear more about the benefits of gutter guards, give our dedicated gutter team a call today at (612) 221-0362 or email mnleaflessgutters@gmail.com.