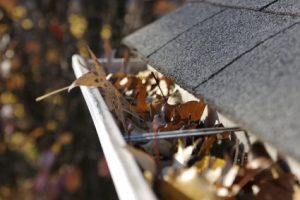 Dealing with clogged gutters can be very frustrating. Rain regularly occurs throughout the year across the country, and the expectation of most homeowners is for their existing gutter system to efficiently get the water away from their home. Unfortunately, there are many homeowners dealing with clogged gutters. At Minnesota Leafless Gutters, we take pride in offering our clients no clog gutter systems that will get rid of the headache of clogged gutters once and for all.
It is hard to pinpoint the biggest benefit of a no clog gutter system for your property because there are quite a few benefits that make these systems incredibly efficient. Over the years, our clients that have invested in our no clog gutter systems have raved about the following benefits:
No Clog Gutter System Benefits
● Limited Gutter Cleaning – It seems like gutters clog up just a few days after they are cleaned out. With a no clog gutter system from Minnesota Leafless Gutters, you will no longer have to worry about regularly cleaning your gutters like you have in the past. We'll incorporate our proven gutter toppers to ensure that no debris builds up in your gutters in the future.
● Added Protection – Ensuring that your gutters don't clog also means that your property will be less susceptible to potential leaks and damage from built up debris and water in your gutters. Our no clog gutter system provides added protection to ensure that no leaks or damage occur to your property.
● Reduces Likelihood of Ice Dams – At Minnesota Leafless Gutters, we regularly get calls from individuals in the area in need of our ice dam removal services. Thanks to your investment in a no clog gutter system, the likelihood of an ice dam forming is significantly reduced.
No Clog Gutter System Installation
While no clog gutters are extremely important and they come with a lot of benefits, so does choosing the right team to handle this project for you. There's no better team in the area than our crew at Minnesota Leafless Gutters to handle your no clog gutter system installation. We've been serving Minnesota with seamless gutter services for more than 17 years. We offer a free no clog gutter system consultation to give you a true cost estimate that you can evaluate. Our pricing is fair and the styles, materials and colors you can choose from are exceptional. The best part is that these no clog gutters will fit seamlessly to your home.
If you are ready to learn more about the benefits of a no clog gutter system, pick up the phone and call our dedicated team at Minnesota Leafless Gutters. For a free estimate, contact us today at (612) 221-0362 or email mnleaflessgutters@gmail.com.