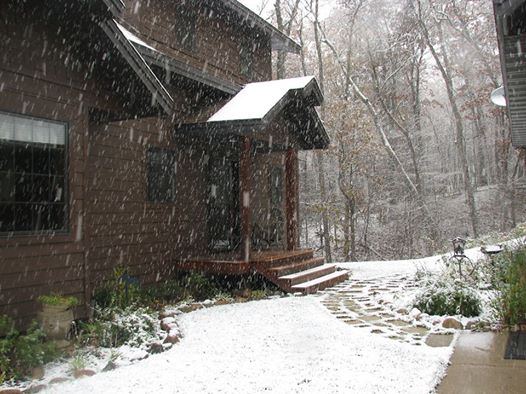 Minnesota winters are harsh and it seems like before we know it, another one is just around the corner. Now is a great time to prepare the outside of your home for the upcoming winter months. Your roof and gutters need to be functioning well in order to withstand the rain, wind, ice and snow. Minnesota Leafless Gutters can help make sure that your home is ready for all that this Winter has in store.
Professional Gutter Installation Services
Your gutter system is an incredibly important part of your home. Your gutters push water away from your home, protecting your siding and your foundation from water damage. If your gutters are clogged or not functioning properly and winter weather arrives, you can quickly find yourself battling ice dams on your roof. Ice dams can cause damage to your roof and leaks that can damage the inside of your home. The team at Minnesota Leafless Gutters can do a thorough assessment of your roof and gutter system and make any necessary recommendations for repair or replacement. We will make sure that your home is ready for the winter.
If it turns out that you need a new gutter system installed, we offer a wide variety of low maintenance gutter systems that will keep you from having to climb up and clean them. We offer aluminum rain gutters, copper gutters, steel rain gutters, gutter cover systems, K-style gutters and half-round style gutters. We offer competitive pricing, an honest assessment of your current gutters and a customized system that perfectly fit your home.
Protect your Home from the Harsh Minnesota Elements
When you partner with Minnesota Leafless Gutters, you can be confident that you will be treated professionally, receive the best prices in the area, prompt service, and always leave your home looking beautiful. In addition to gutter installation and repair, we work for our customers all twelve months a year. We can remove snow from your roof in the winter months so that your roof is not under too much pressure. Our team can also remove ice dams from your roof in the middle of the winter, which can be treacherous work.
Now is a great time to think about whether your home is ready for the upcoming winter months. Minnesota Leafless Gutters can help you with your gutter system and protect your home from the harsh elements. For more information, call us at 612-221-0362.