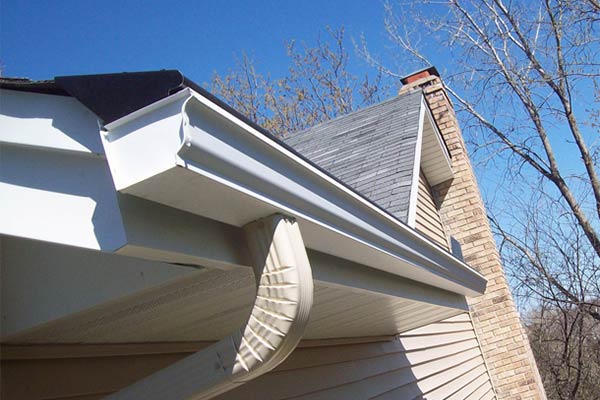 When it comes to finding the best team in MN offering professional gutter replacement services, the simple choice is Minnesota Leafless Gutters. Thanks to our focus on a seamless installation, your new gutter system will fit perfectly to your home. In turn, our gutter system will keep your residence safe and dry for decades to come.
Top Notch Gutter Services
Before we dive into the benefits of our seamless gutters, we have to highlight the top-notch gutter service that you'll receive from our team. To start things off on the right foot, we provide our clients with a free gutter inspection and consultation. With this estimate, we'll lay out the estimated costs around your gutter replacement project. You'll find that our prices are extremely competitive and the materials that we use are always top of the line. This is a no obligation estimate, so if you're not sure that now is the right time to move forward with a new gutter system, there's no hassle from our staff. Additionally, we want you to be a part of this project, which is why we allow you to select from a wide range of finish and color options that far exceed the options that our competitors offer. The gutter installation process is handled by our experienced team and every job that we take on is completed in a timely manner, making the decision to work with our team a no brainer!
Gutter Material Options
The biggest decision that you'll need to make during this process is choosing the material for your gutter system. Our team offers three very reliable and durable options made from the heaviest gauge sheet metal available. Our staff is here to help you choose from the following gutter material options:
Aluminum Gutters – This is our most popular gutter option simply because it is the most affordable. Our aluminum gutters are made from post-consumer and recycled materials and can last for at least 15 years.
Copper Gutters – If you don't want to have to maintain your gutters, our copper gutter system is ideal. Copper never rusts or corrodes and is the most durable gutter material available. Count on these gutters to last at least 50 years.
Steel Gutters – A popular option in MN, because these steel gutters hold up great against heavy snow and ice conditions. If properly maintained, steel gutters can last at least 15 years as well.
If you believe that you may be in need of a new gutter system, look no further than our team at Minnesota Leafless Gutters to handle the job. To learn more about our professional gutter replacement services in MN, give us a call today at (612) 221-0362.