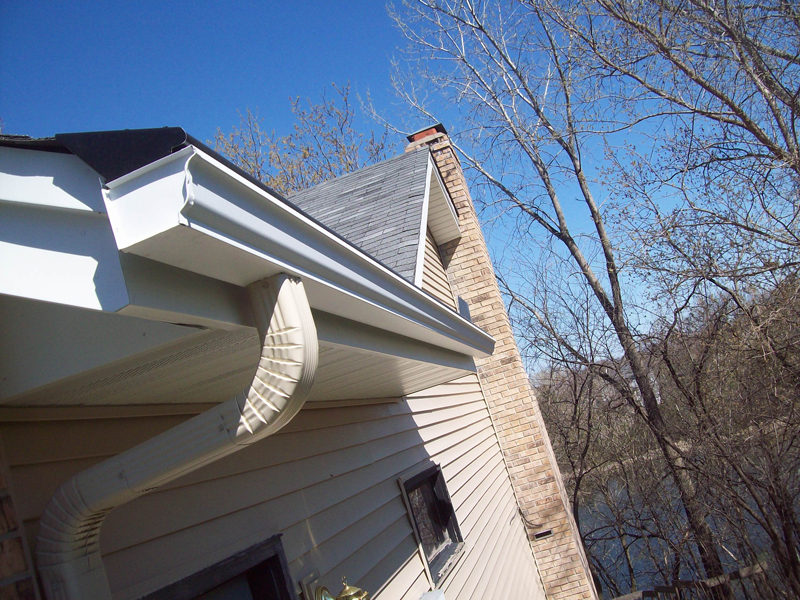 When you sign your life away on that dotted line during a home purchase, you may feel a little nervous. That feeling is very common as purchasing a home is probably the biggest investment you will ever make. It is however, the American dream, so try and enjoy it! The stress comes in after the purchase is made and you have your first repair. Most homeowners will say that there is always something that needs to be done to the home. Determining which home improvement should come first is no easy task. Any upgrade that serves as a protector of your home is a good place to start, so that you can make sure you are getting the most out of this investment long term! Inspecting, repairing or replacing your gutters is a great place to start. If you live in Minnesota, you have a dedicated gutter contractor locally that knows what your home needs to stand up to the volatile weather in this area. That team is Minnesota Leafless Gutters, and they are ready to help protect your home today!
Get to know a Gutter
Rainstorms and other types of weather have been around forever, so individuals have had to learn how to protect and keep their homes dry for centuries. In ancient times, wooden gutters were built to help with channeling excess water. Over time, gutters have enhanced in design as well as materials. Nowadays, seamless gutter systems can last and protect for multiple decades. The new gutter systems can even boost the look of your home! Minnesota Leafless Gutters has continued to adapt to new technology and products to ensure that our customers are receiving the best protection out on the market! With over 17 years in the industry, our team has seen it all when it comes to gutters. Our owner, Tim, "The House Doctor," comes and evaluates every project that we perform to make sure it meets his standards.
Gutter Materials Offered
Aluminum Gutters – This style gutter has become very popular because it is affordable and can be made from recycled material. Typically, this material will last around 15 years in the tough Minnesota climate.
Copper Gutters – This extremely strong material offers a gutter system that can last over 50 years. This is the most durable material offered with our systems. By paying more up front, you may only have to replace your gutters once in your lifetime.
Steel Gutters – Offering a different look than aluminum or copper gutters, steel gutters are another option for you to consider. This style typically lasts 15 years. This is a great choice for the Minnesota area because it can withstand heavy amounts of weight from snow and ice.
If you live in Minnesota and are looking to team up with a gutter contractor that offers experience and expertise, Minnesota Leafless Gutters is the team for you. Give us a call today at (612) 221-0362 to set up a free estimate on gutters that will protect your home for years to come!