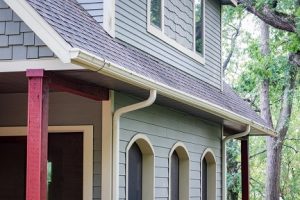 For many homeowners, the minute that a home becomes their own, they begin to go into protection mode. They ask themselves how they can protect their home for years or decades to come. With such a large financial investment, it makes sense that homeowners are always looking for ways to keep their property in good shape. When it comes to protecting your Minneapolis home, one of the best ways to do so is by investing in seamless gutters. Our team at Minnesota Leafless Gutters offers seamless gutter installation that will keep your home protected from water damage for decades.
Solving And Preventing Water Issues
Gutters are one of the most underappreciated features of a home. Homeowners don't realize just how important a gutter system is until something goes wrong. Gutters protect your home and foundation from water damage. If water continuously comes into contact with your foundation, there could be big expenses down the road. An investment in seamless gutters for your Minneapolis home will help solve any existing water issues that you may have, but that's not all! Our seamless gutter system will also prevent water issues from occurring in the future.
Gutter Materials For Every Budget
Once you have made the decision that seamless gutters are a must for your home, the next step is to decide on the materials that you would like to use. The good news is that our gutter professionals offer gutter materials for every budget. If you are looking for the most inexpensive option, our aluminum gutter materials, which are made from post-consumer and recycled materials are your ideal option. Even at the lower price, these gutters can last 15 years or more. If durability is a big need, consider our steel gutter material, which holds up great against the snow and ice conditions that hit this area. The high-end gutter material that many of our clients love is our copper gutters. These gutters never rust or corrode and can last for at least 50 years.
At Minnesota Leafless Gutters, we are committed to protecting your Minneapolis home the best way we know how, which is through our highly effective seamless gutter systems. If you are in the market for a new gutter system, let our experienced team provide you a free gutter installation estimate. We're confident that you'll find our prices to be competitive, so give us a call at (612) 221-0362 or email mnleaflessgutters@gmail.com to learn more today.