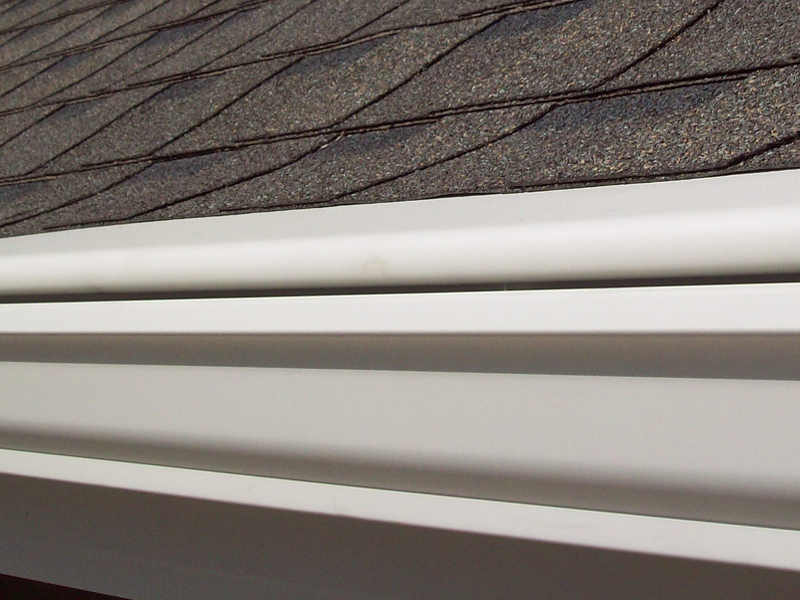 If you live in Minnesota, having a reliable gutter system is extremely important. A functioning gutter system will help protect your home against falling leaves, rain, ice and snow. Choosing the right gutter system should not be taken lightly as there are a lot of options on the market. By teaming up with Minnesota Leafless Gutters, you will be investing in seamless and leafless gutters that provide the highest levels of protection around. Say goodbye to the water problems you are facing and say hello to a team committed to making sure that you are a satisfied customer!
Diverse Gutter Options
What is so unique about Minnesota Leafless Gutters is that we offer such a wide range of high quality gutter styles. You can bet that one of our systems will fit your needs. Our gutter options include:
Aluminum Gutters– A great cost efficient option as it is made from recycled material. This style has a gutter life of approximately 15 years and can come in a wide variety of colors and finishes.
Copper Gutters– Arguably the strongest material you can find for a gutter system. There is no painting required and these gutters are built to last 50 or more years. By choosing a copper gutter system, chances are you will not have to invest in gutters again while living in your home.
Steel Gutters– A great option for the climate in Minnesota because it holds up well against snow and ice and can withstand heavy weight. These gutters tend to last approximately 15 years and come in a diverse range of colors and finishes.
Half-Round Gutters- This style gutter continues to be a popular style of gutters for custom homes and historic renovations. Living in Minnesota, these gutters hold up great against the snow and ice that comes our way each year. Thanks to upgrades in technology, this style gutter has become more affordable.
K-Style Gutters- K-style gutters are used by nearly 80% of consumers today. Offering the look similar to crown molding in your home, these gutters blend well with the look of most homes. K-style gutters are able to hold more water and are less likely to bend than half-round gutters.
Gutter Covers- The leaves have already started to fall in Minnesota, irritating homeowners across the region. Consider investing in gutter covers so that you do not have to worry about continuously cleaning out your gutters. Our crew offers gutter guards that can be applied to any style seamless gutter that you choose. Let us help keep that ladder stored away for good!
At Minnesota Leafless Gutters, we understand that offering so many gutter options can be intimidating. That is why we offer a free estimate and evaluation. If you live in Minnesota, give us a call today at (612) 221-0362 to set up a consultation where we can provide you our recommendations that will best fit your home.