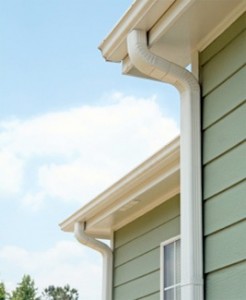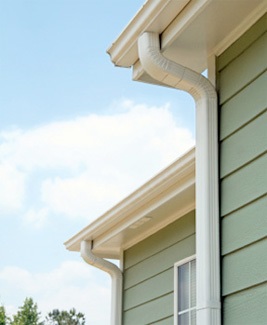 Rain gutters are an important component when it comes to maintaining the integrity of your Minnetonka , MN home–both inside and out. Not only do gutters keep water from eroding areas around your home's foundation and keep water from rotting window and door openings, but they also help keep water from entering your home.
Because of state of the art technology and materials are coming out almost every year, exterior gutter systems are always evolving, making them more efficient and less of an eye sore. The newest gutter evolution are seamless gutters, which is flooding the market with positive reactions. In fact, some homeowners love their new seamless gutter system, and believe that it actually accentuates the beauty and elegance of their exterior.
What are the Benefits of Seamless Gutters for your Minnetonka Home?
Seamless Gutters are nationally recognized as the most popular form of gutters installed on homes because they are virtually maintenance free. Different from regular gutters, seamless gutters is a term used to represent a specific type of rain gutter installation.
Seamless gutters have less seams, as they are created from one continuous roll. Seamless gutters help prevent potential leakage points traditional gutters may have, which are attached on site and have visible seams.
Minnesota Leafless Gutters Offers Seamless Gutters
Our seamless gutter designs at Minnesota Leafless Gutters helps maintain the overall strength and appearance of the gutter system so expansion, contraction, freezing and storms have little or no effect on them.
The best part, we offer a variety of different colors, styles and shapes, so every homeowner has the ability to choose the perfect gutters system that will match their home and add curb appeal.
We combine every project with our Lifetime Transferable Warranty for all labor and materials, so we can guarantee that we will properly install your seamless gutters the right way the first time.
If you have any questions about the different seamless gutter options we have or need to schedule a professional gutter installation, call Minnesota Leafless Gutters today at 612-221-0362.