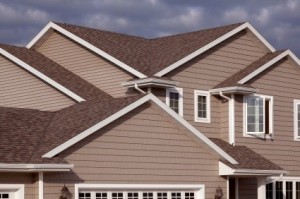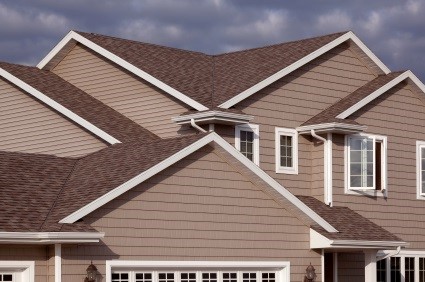 It is very important to have a good gutter system installed on your Plymouth, MN home. Our gutters help collect the storm water that lands on our roofs and redirects it away from the house. A gutter system in a good, working condition is vital to your home's integrity, as it protects against water and moisture damage.
If water starts to pool up around our homes, it can seep into the foundation and find its way into other parts of the home causing extensive water and moisture damage, that will need special attention as quickly as possible before it gets worse. All of that water damage can turn into a big mess, costing you thousands of dollars in repair.
Exterior Rain Gutters Protect the Appearance and Structure of a Home:
Gutters Prevent Water in the Basement
Almost all water problems that happen in the basement are because of incorrect water shedding. Poor planning or the natural landscape of a location can slope toward the home and can redirect hundreds of gallons of water towards your home's foundation. Overtime this can lead to cracks, leaks, flooding, and excess moisture resulting in expensive water, mold and mildew damage.
Gutters Help Shield Your Exterior Walls
Gutters help keep water dripping off the edge of your roof from hitting your siding and also prevents water from splashing dirt and moisture which can lead to staining rotting or premature weathering.
Gutters Help Stop Soil Erosion
Redirecting water away from your home and halting the energy created by falling water can help stop the erosion of the foundation backfill and surrounding soil.
Gutters Aid In The Protection of Your Decks and Porches
The drip-line made by a roof that does not have gutters installed can prematurely break down deck boards and railings.
Gutters Help Keep You Dry
All of that rain falling directly off your roof can cause a waterfall-like effect in front of your entryways.
Importance of Choosing the Right Gutter Installation Company for Your Plymouth MN Home
At Minnesota Leafless Gutters, we know how important your home is, so we do not cut corners like other 'professional' contractors who claim to be the best. We take pride in every gutter installation project, which is why we are trusted among homeowners all throughout Minnesota. We also offer our Lifetime Transferable Warranty for all of our exterior rain gutters.
We have been installing gutter systems to happy customers for over 17 years. We have the right tools, knowledge, licensing and skills to get your gutters installed in no time.
If you have any questions about seamless gutters, call the professionals at Minnesota Leafless Gutters at 612-221-0362 today!