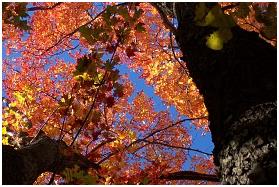 Do you smell it in the air? No, it's not the infamous pumpkin spice latte steaming up at Starbucks, it's the smell of fall! The beautiful trees of St. Paul, MN will soon turn colors and they eventually let loose gorgeous shades of yellow, green, and orange leaves. While fall weather in Minnesota is beautiful and the autumn leaves make for a pretty picture, your gutters don't always enjoy this time of year. Debris falls and clogs up your gutters and can potentially have harmful effects on your roof and exterior of your home. Before the leaves start falling, make the phone call you've been meaning to dial all summer! At Minnesota Leafless Gutters, we can install, repair, and even replace your existing gutters with proper materials that are built St. Paul, Minnesota tough.
Your St Paul Gutter Guys
Our professionals have been serving the St. Paul area for over 17 years. We have so many happy and satisfied customers within the area, it's likely you have only a two degree separation from us already! We are privileged to call you our customers and work hard to provide you with products and services that are made to last!
Gutters, Gutters Everywhere!
There are so many types of gutters to choose from when deciding on something for your home. At Minnesota Leafless Gutters , we have a variety of different styles, sizes, and materials, along with different colors to give you the look and durability you are searching for in your home. We can match your siding, soffit, and fascia giving you the perfect look on your home! Our two main gutter styles are composed of both the half-round and k-style gutters. Half round gutters are common among older style homes. They are clean and simple looking and tend to compliment roofing textures. Our K-style seamless gutters have a beautiful crown molding appearance that makes it almost look like your home is beautifully framed. It can transport larger volumes or water in comparison to the Half-round.
While we don't typically recommend aluminum gutters due to our northern climates, it is still a popular choice due to its relatively low cost and 15 year long durability. Both copper and steel gutters tend to last longer and provide more durability for the many autumn leaves in the fall and ice dams in the winter.
So, if you are looking for seamless gutters in St. Paul, MN, it's time you pick up the phone and call Minnesota Leafless Gutters today! Call us at 612-221-0362.