Plymouth MN Seamless Gutters and Gutter Guards
If you're like most homeowners, your home is very important to you. It's where you raise your family, entertain friends, and celebrate life's big and small accomplishments and so much more. It's where you call home! Plus, there's just something about the enjoyment and pride we get from having a beautiful home we can be proud of. It's one of life's small pleasures. It also represents your single largest investment, so it only makes sense that you do everything you can to keep it in tip top shape. Not only to keep it looking good, but to maintain its value!
While the notion of a dream home is nice, you may have a number of areas that need upkeep and repair. The truth is, there are always things that seem to need fixing. It can begin with a dripping faucet or a leaky roof. Maybe a door that won't latch. You name it; the list goes on and on. And that's just the short version of home repair tasks that find their way on to a "to do" list every season.
Unfortunately, because rain gutters and downspouts are one of those things that tend to be "out of sight, out of mind", this seasonal task is easily forgotten. Though the function they serve is rather basic, they are a vital part of your home and they protect your home from its worst enemy… Water!  Not mold. Not even raging tornadoes. It is H2O, the bane of homeowners everywhere.
Foundations and Water Damage
Water damage accounts for a quarter of all US homeowner's insurance claims. The average cost of water damage claims nearly top seven thousand dollars per case. Therefore managing where it goes (and where it doesn't) is a critical concern of any good homeowner.
Gutters and downspouts collect and carry away rainwater that would otherwise run off the roof, splash down and erode the soil and stain the siding. More important, gutters and downspouts form the first line of defense against a wet basement or crawl space: If you let water collect along the foundation, water will eventually find its way inside your house.
A clean and properly functioning gutter system can save you from costly damage to both your roof and your basement. If you are unwilling or unable to do your own gutter maintenance, repair or installation, there are Plymouth Minnesota gutter installers that can provide this service. This can be a particularly good choice for homeowners who have gutters that are difficult to reach, or w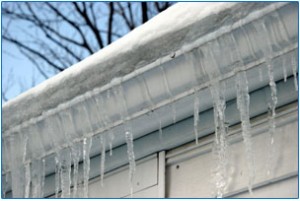 ho no longer feel physically comfortable doing the job themselves.
Gutter Guards
While annual inspection and maintenance of gutters is an important part of your home care routine, you can make the chore easier by installing gutter guards. They help keep debris out of your gutters and mean less work for you and fewer worries that something will go wrong. By ensuring that water flows freely from the roof, they prevent damage from backed up water and ice dams when snow starts to accumulate.