Inver Grove Heights MN Seamless Gutters & Gutter Guards
It's that time of year once again. The temperature has dropped. Just as we were all getting used to a bit of warmer weather, fall decided to roll in. We begin to pack away our grills and cover up our pools… all to make sure our home is ready to take on another Minnesota winter!
Is Your Home Ready To Take On Old Man Winter?
Even though no one really wants to think about winter when it's still nice out, there's still time left before a chilly fall turns into freezing winter, and there are lots of ways you can put it to good use. Like review the health of your rain gutters.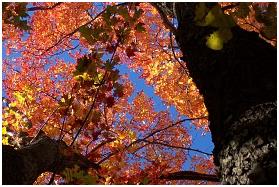 Fall is actually the best time to inspect and clean your gutters, especially if there are many leafy trees around your house. You may be surprised at how much debris and gunk can collect in your gutters! It's a problem that's seemingly as old as home ownership itself… clogged gutters! If gutters remain clogged, water will spill over them and onto the ground next to the foundation. Yikes … that seeps inside leading to PROPERTY DAMAGE!
Any water that collects near your foundation will seep into the soil and eventually find its way into your basement. Water will always find a way. Before you know it, you have a wet basement. Water Damage to basements can easily cost more than $50,000. Dampness also promotes insect activity and unhealthy mold & mildew.
Mold damage on average $35,000 per incident
Landscape washouts up to $1,500 per incident
And foundation repairs are estimated at a minimum of $10,000 per incident.
Those are an awful lot of compelling reasons to install seamless gutters and gutter guards.
Getting your home ready for the almost guaranteed to be long winter ahead doesn't have to be difficult and it doesn't have to cost you an arm and a leg. If you just haven't gotten around to doing your fall projects yet, hiring an Inver Grove Heights MN Gutter Contractor to install seamless gutters and gutter guards can save time, a LOT of frustration and as you can see, a boat load of money!