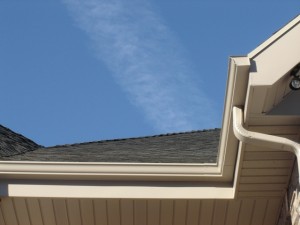 Gutters are a very important component when it comes to the overall well-being of your home. There are many benefits when a gutter system is properly installed onto your home. Not only do gutters protect your roof, but they also help protect the interior and exterior of your home from water damage as well.
The main concern homeowners have with gutter systems is their appearance. With the help of modern technology and new and improved materials available on the market, many homeowners are turning to seamless gutters.
Seamless gutters, also known as seamless rain gutters or continuous rain gutters are nationally recognized as the most popular gutter system used by homeowners today. Seamless gutters are durable and hide those unattractive seams that tend to stick out like a sore thumb. There are many different styles, materials and colors to choose from, so you can find the right design perfect for your home, while still staying well within your budget.
If you're a homeowner searching for different options to protect your home without losing its aesthetic appeal, seamless gutters may be a great solution for you.
If you have any questions about seamless gutters, speak to one of our professionals at Minnesota Leafless Gutters today at 612-221-0362!