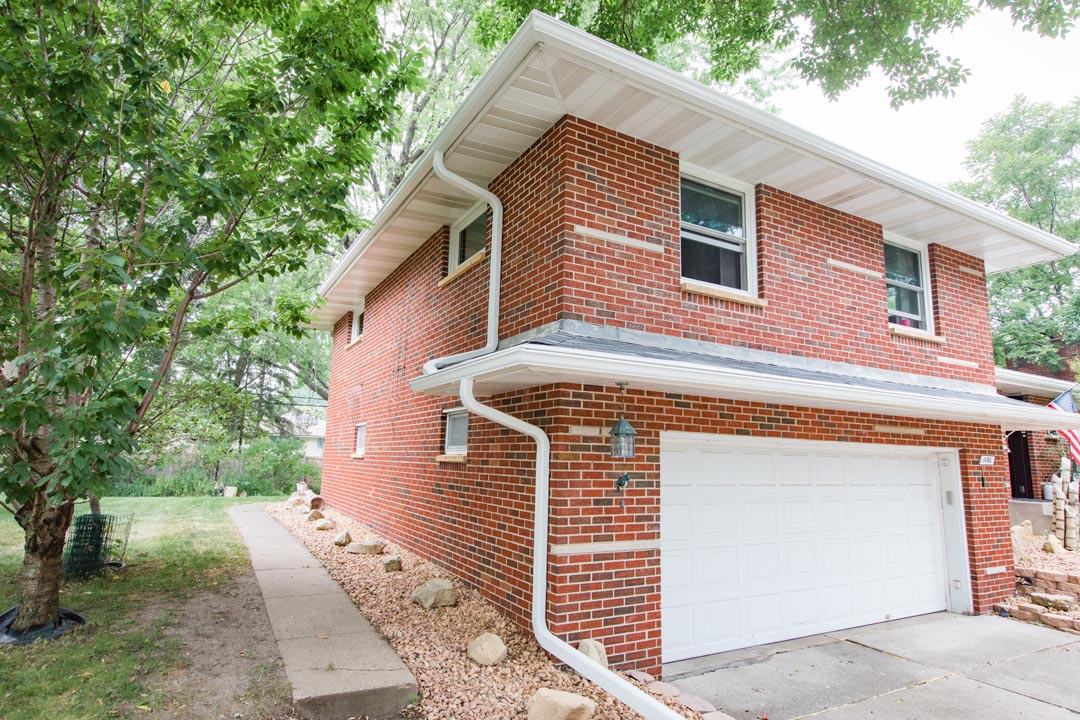 Standard gutters installed on a home when it is built are generally 5" wide, and have openings at the top (by the roof) for water to enter and at the bottom (by the ground) for water to exit. The most common material used for gutters is aluminum and you can expect a gutter system to last approximately 20 years. These gutter systems are functional but do require a fair amount of maintenance to keep them working well.
Benefits of Seamless Gutter Systems
For example, standard gutter systems need to be cleaned regularly so that water can flow through them without obstruction. Leaves, dirt and debris can get inside a standard gutter system and create a clog, causing water not to flow through properly. Water may then leak from the seams, or pool on your roof, both of which can cause problems. Regular maintenance involves climbing up on a ladder and removing the dirt and debris that collects at the top of the gutter system.
Seamless gutters are an alternative type of gutter system that can be installed on a new home or used once your current gutter system needs to be replaced. Unlike the standard gutter system, seamless gutters require little, if any, maintenance, so now more climbing ladders and removing dirty, wet leaves and debris. Minnesota Leafless Gutters offers several different kinds of seamless gutters depending on your needs and your budget. We can install copper, aluminum or steel gutters, gutter cover systems, half round gutter systems, or k-style gutters based on your preference. These gutters do not have seams that can crack and break, so they will last longer than a traditional gutter system as well. Our gutter systems can also be designed to match the exterior of your home and be customized to fit your home perfectly.
Gutter Installation Expert in Minnesota
The function of any gutter system is to push water away from your home, protecting your roof, siding and foundation from water damage. Water damage is expensive and can be a huge headache. Minnesota Leafless Gutters specializes in seamless gutter options that can help you minimize the worry about a gutter problem and allow you to focus your energy and financial resources on other things. We offer competitive pricing, a free gutter inspection and consultation, careful installation and professional service. For more information about our seamless gutter systems, give us a call at 612-221-0362.