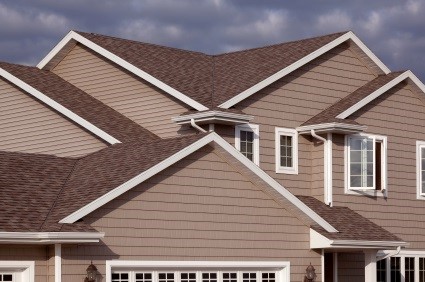 When you think of all the routine maintenance and projects around your home that need to be completed, cleaning your gutters very likely makes the short list. However, getting out that ladder, climbing up and digging out dirt, limbs, leaves and other debris that gather in a traditional gutter system is just simply a pain. Seamless and leafless gutters can transform this routine cleanup process and virtually eliminates the need for you to climb up and manually clean out those gutters several times a year. Minnesota Leafless Gutters of St Paul, MN works to provide both superior customer service and the highest quality gutter products to our customers in the Minnesota area.
Importance Of Gutters
Gutters perform a very important function for your home or property. Your gutters protect your home from water damage. When it rains (or when the snow melts as happens often during Minnesota winters), your gutters serve as a funnel, directing the water off of your roof and to the ground, away from your foundation. Gutters that may have been added to your home when it was built are fairly low quality and over time begin to leak, get clogged and are unable to perform that critical function of protecting your home from water damage.
Benefits of Leafless and Seamless Gutters
Minnesota Leafless Gutters offers state of the art gutter systems that will work efficiently and last for years and will not detract from the attractiveness of your home. Leafless and seamless gutters offer the function that you need for the gutters on your home but have some important features that add value and make your life as a home or business owner easier. Perhaps most importantly, these gutter systems can weather the tough Minnesota climate.
Seamless gutters do not have seams anywhere except for the inside and outside corners which virtually guarantees no leaking and provides your home with a uniform, attractive look. Leafless gutters include a cover that keeps all leaves and debris out, meaning you do not have to spend your time cleaning them periodically. In addition to this feature, leafless gutters are never clogged — so they can perform their primary function better than other gutter systems on the market.
If you have been considering adding a gutter system to your home or property or replacing your current gutter system this season, contact Minnesota Seamless Gutters at 612-221-0362 for more information. With hundreds of styles, colors and gutter materials, you will find just the look that you want for your home.