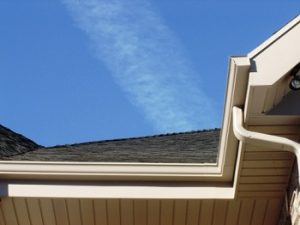 More than 80% of gutters installed across the country are K-style gutter systems. Many homeowners prefer this style gutters because it provides a crown molding look, which creates a framed appearance to the home's roof and exterior walls. When it comes to investing in K-style gutters for your Minnesota property, our team at Minnesota Leafless Gutters is the partner that will get the job done right for you.
First and foremost, K-style gutters are an affordable gutter system to consider. As mentioned, K-style gutters provide a sleek, clean look when seamlessly installed to your home. Additionally, K-style gutters have a higher water volume capacity than other gutter styles. This enables them to transport large amounts of water quickly. When compared to half round gutters with the same sheet metal gauge, our K-style gutters are more firm and less likely to bend.
Free K-Style Gutter Inspection & Consultation
Concerned about the health of your existing gutters and interested in getting a free K-style gutter inspection? Our team of gutter experts are excited to offer a free K-style gutter inspection and consultation. During this inspection, we will provide you with our findings and offer you fair pricing when it comes to a new K-style gutter system for your Minnesota home. You've got endless opportunities when it comes to your new K-style gutters. Choose from our durable aluminum, steel or copper gutter materials. Additionally, we offer a full range of colors and finishes to ensure that you get exactly what you want when creating the perfect gutters for your home. Your K-style gutters will be made from the heaviest gauge sheet metal available, and the gutters will be installed seamlessly to your home. Every gutter project that we take on is fully customized to fit your home perfectly. Our end goal is to make every one of our customers happy and satisfied and we will not stop working until that is accomplished.
Benefits of K-Style Gutters
By choosing to work with our dedicated gutter professionals at Minnesota Leafless Gutters, your new K-style gutter system will be an attractive aspect of your home. You will not have to worry about your gutters being an eyesore thanks to the seamless fit and crown molding appearance of your K-style gutters. If you are in need of a new gutter system for your Minnesota home, reach out to our team today and request a free K-style gutter inspection and consultation. To learn more about our K-style gutter options, give us a call today at (612) 221-0362 or email mnleaflessgutters@gmail.com.