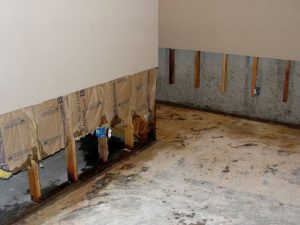 As spring arrives quickly, showers of rain will likely make an appearance. To protect your home and prevent flooding from storms that lash our area, check your gutters now to make sure everything's functioning smoothly – here are five reasons to search "best local gutter installers" before calling Minnesota Leafless Gutters to install your new gutters!
Sagging gutters: Sagging gutters can be an indication that it may be time for new gutters. Although gutters don't hold much weight, their primary job is draining water away. Over time they may sag, leading to cracks and leaks which will ultimately impair their performance and render them nonfunctional. Sagging may not require immediate replacement; nonetheless, calling someone out as preventive maintenance can often save money over repairs!
Cracked or leaking gutters: If you have noticed cracks or leaks in your gutter system, contact a professional gutter service immediately. Gutters are designed to direct rainwater away from foundations where erosion and structural damage may occur; when cracks or leaks prevent water from draining properly and cause it to accumulate on them causing erosion, erosion occurs, and structural damage occurs as a result. Cracked and leaky gutters prevent this formation process and lead to water erosion which then requires further action such as repairs or replacement if it continues uncontrollably! Call us immediately if water is not being directed correctly as this could indicate repairs or replacement is required as this may need attention!
Water pooling: Just because your gutters don't show any obvious signs of trouble doesn't mean they are okay; to make sure, thoroughly check the landscape around your home to check for water pooling that could indicate gutter failure and cause pooling of rainwater in these areas – maintenance will help ensure they last as long as possible before you have to replace them!
Extreme Rust: Minnesota weather can be an enormously damaging force on gutters. Rust can become unsightly and even cause your gutters to collapse; Minnesota Leafless Gutters use stainless nails for removal of rusted gutters; don't trust those responsible – call us!
Consider Upgrading To Seamless Gutters
You likely made your choice of seamless gutters for good reason; if they no longer meet your expectations, perhaps now is the time for an upgrade! Minnesota Leafless Gutters offers top quality seamless gutters – we are your ideal source when considering an upgrade!
Now is the time to make sure your gutters are functioning efficiently as spring showers roll into our state! Call Minnesota Leafless Gutters immediately if any of these signs arise and need to find "best gutter installers nearby". Book an appointment to make sure your home is prepared for water!