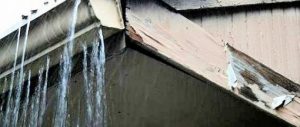 Even though we may still have a few nights left when we will want our heat to kick on, there is no doubt that spring is on its way. Minnesota Leafless Gutters wants you to be ready for the changes brought by another season, and we believe that our services can help ensure the long-term well-being of your home's structure. Even though this winter has been less severe than some, we still experienced precipitation and extended periods of cold temperatures. Even though it might not have been severe enough for you to worry about large ice dams building up because of heavy precipitation, it is still possible that smaller ice dams developed and did some damage to your gutter system and the structure of your roof.
Functional Gutters Protect Your Home from Water Damage
Minnesota Leafless Gutters can provide a spring inspection of your gutter system and roof so that you can enter the warmer months knowing that your roof made it through the winter without damage. While heavy snow and ice storms are obvious causes for concern, even greater damage can potentially occur when smaller, less obvious ice dams have formed without our knowledge. If damage has been done to your gutter system, we can repair it for you quickly to prevent further damage.
Even if you made it through the winter without any problems, it may be a great time to upgrade your gutter system. We are proud to offer excellent craftsmanship in the installation of gutter systems, all of which are designed to improve your home's ability to move water away from the structure and foundation. We have worked hard to make ourselves experts in the installation and repair of all types of gutter systems. There are few things more damaging to a home than water, and water damage can sometimes go undetected for weeks, months or even longer. Gutters are your home's first line of defense against costly water damage. Minnesota Leafless Gutters can arm your home with the gutters it needs to stand up to the elements for many years to come.
Spring Gutter Repair and Installation in MN
The staff of Minnesota Leafless Gutters has worked hard to build our reputation as a premier installer of leafless gutter systems because of the connections we make with the communities we serve. There are countless ways to serve our communities, and we have chosen to do so by helping people protect what is for most of them the greatest investment in their lives. Call us at (612) 221-0362 for more information and to get your home ready for spring.