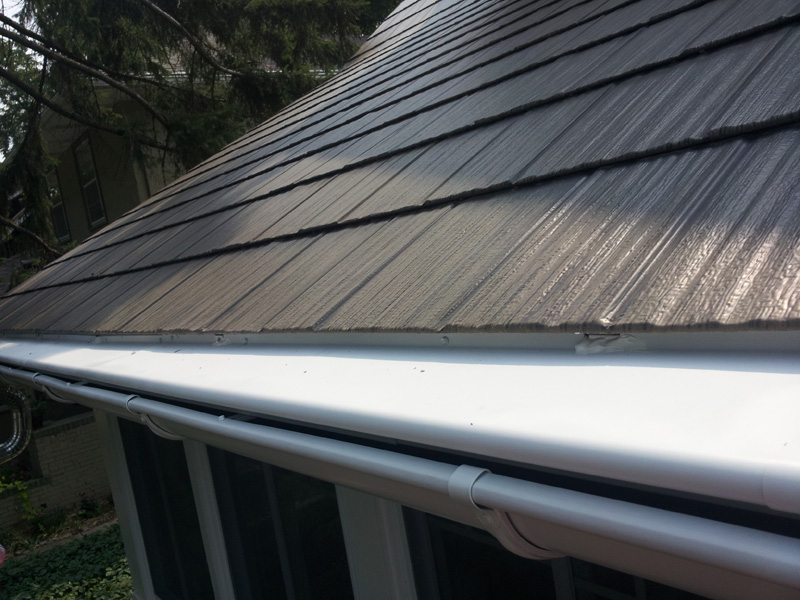 Are you tired of having to hire someone to clean your gutters or risk climbing up to do the job yourself? The answer can as simple as having Gutter Guards Professionally Installed. St Paul MN will soon have an abundance of brightly colored leaves that may be positioned to fall into uncovered gutters. A leafless gutter system virtually Eliminates the Need for Gutter Cleaning. A high quality seamless gutter system from Minnesota Leafless Gutters is only enhanced by the addition of coordinating Gutter Covers. They can be expertly installed with a new seamless gutter system or in many cases can be installed onto existing rain gutters. Beyond the ease of maintenance there are several other Benefits of Gutter Guards.
Benefits of Gutter Guards
High Quality Gutter Guards provide numerous benefits for your home.
Save money and time spent having to clean clogged gutters and eliminate the need for frequent gutter cleaning.
Gutter covers work to block leaves, twigs and debris from clogging up your rain gutters.
A thorough gutter cleaning may only have to be done every three to five years rather than having to clean them out two or three times per year.
Gutter guards prevent blockages from causing gutters to overflow and result in staining or water damage to your home.
Covering rain gutters with a quality gutter cover system may extend the lifetime by protecting them from premature rusting from wet debris.
Water draining off of your roof, into a rain barrel can be much cleaner without dirty debris sitting in unprotected gutters.
The flow of rainwater through gutters and downspouts can move more efficiently with quality gutter guards installed.
Gutter guards can eliminate stagnant water problems that provide a place for mosquitos to breed.
Mice, birds, squirrels and other pests are less likely to make a home in covered gutters that allow water to flow through freely.
Durable gutter covers can help to prevent ice damming during cold St. Paul, MN winters.
Professional Gutter Guard Installation
Minnesota Leafless Gutters can help you to enjoy beautiful autumn days without spending time cleaning out clogged gutters. High quality, Durable Gutter Guards can practically eliminate the need for gutter cleaning and provide many other benefits as well. Stop paying someone to clean your gutters or risk your own safety up on a ladder and have Minnesota Leafless Gutters professionally install a Gutter Guard System on your St. Paul home.
Minnesota Leafless Gutters offers St Paul, MN residents high quality, Seamless Gutter Systems with matching Gutter Covers. Save your money and save your time by giving us a call today at: 612-221-0362.