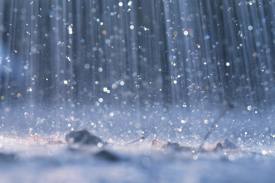 Summer rainstorms have consistently come through the St. Paul, MN area this season. During these rainstorms, it is important to perform a visual inspection on your gutters to see if they look like they are properly functioning. If you have even the slightest hesitation that your current gutter system is not properly functioning, you should seek professional guidance from a local gutter contractor, Minnesota Leafless Gutters. Offering free estimates on your gutter repair or installation needs, our team brings honest and expert guidance to our customers. We can't speak for other gutter contractors in St. Paul, but we make it a priority to offer affordable gutter services.
The Professional Gutter Service Process
Free Inspection – The minute you give our crew a call, we will get you on the books for a free gutter inspection and consultation. During this time, we will document our findings and provide you with recommended next steps at an affordable price.
Diverse Selection – Once we pinpoint what needs to be done, we will allow you to choose from a wide variety of finish and color choices. Our seamless gutters come in more options than anyone else around can offer.
Customization – Installing seamless gutters is not a one size fits all project. Providing St. Paul gutter installation, we customize our gutter systems to fit to your home like a glove, all thanks to our high quality equipment.
Protection – We use the highest strength sheet metal on the market to make sure that your gutters protect your home for the long haul.
Options – Choose from aluminum, steel or copper for your new seamless gutter system.
On Time – Customer service is what drives our business. Your gutter repair or installation job will be completed on time, and after our cleanup, you'll never know we were there!
Why Choose Minnesota Leafless Gutters for your Seamless Gutter Company?
At Minnesota Leafless Gutters, we back all of our seamless gutter services with a lifetime transferable warranty on labor and materials. This is always a great selling point if you ever decide to put your home on the market. Additionally, we have been in the gutter business for more than 17 years, and the owner of our company, Tim, will oversee your gutter installation project. With other contractors, you do not find the owner of a gutter company on site for every project, but with Minnesota Leafless Gutters, that is exactly what you get.
So, if you feel like your gutter system needs to be evaluated after these recent summer rainstorms, pick up the phone and call Minnesota Leafless Gutters today! If you live in the St. Paul, MN, area, contact us at (612) 221-0362 to set up a free estimate on your seamless gutters.