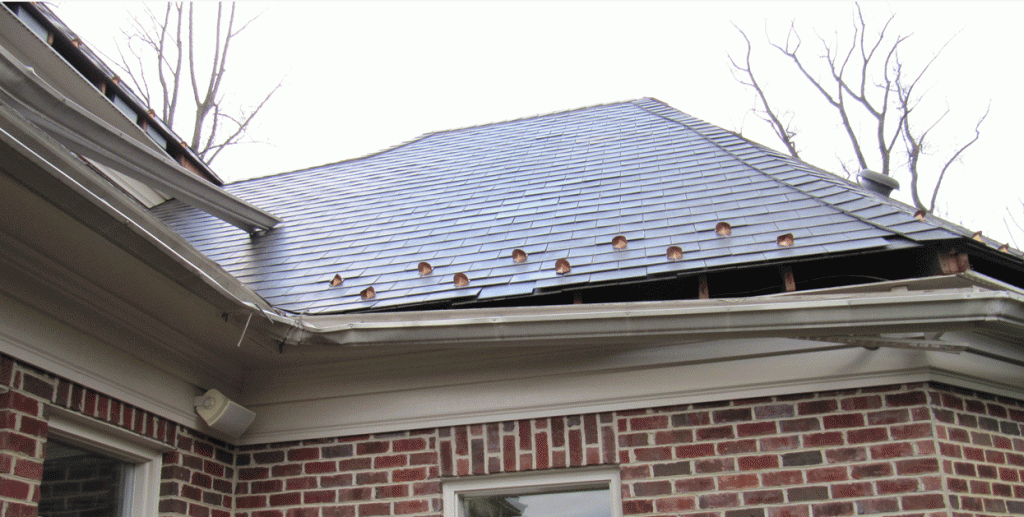 The storms that come through Minnesota throughout the year can really do a number on your gutters. Whether it's heavy snow, ice, ice dams in the winter or hail from a summer storm, your gutters are always at risk of storm damage. If your gutters have recently been damaged during a storm, the good news is that our gutter experts at Minnesota Leafless Gutters can replace those tattered gutters and install new seamless gutters to your home.
Seamless Gutter Replacement
At Minnesota Leafless Gutters, we don't just offer the basic gutter systems that end up getting damaged a few years down the road. Instead, we use the best gutter materials on the market, focus on every detail of your gutter replacement project and are able to install your new gutter system so that it seamlessly fits to your home. This perfect match means that you'll be able to take advantage of a long lifespan with these new gutters. When deciding on the right gutters for your home, we provide you with plenty of options, styles and colors. Additionally, you can pick between three of our extremely durable gutter materials, which include:
Lifetime Transferable Warranty on All our Custom Installed Gutters
Not only does our staff at Minnesota Leafless Gutters provide you with top notch storm damage gutter replacement services, but we also back our work up with a lifetime transferable warranty that goes above and beyond. Potential home buyers are always interested in how you upgraded your home and what types of warranties come with the property. Well, when it comes to your new gutter system, you'll be able to tell them that these gutters come with a lifetime transferable warranty for the labor and materials. This means that the warranty on these gutters will transfer over to the new owners upon the sale of your home. There's nothing like peace of mind when it comes to investing in a large investment life a new gutter system, and that's exactly what our lifetime transferable warranty provides our clients.
If your gutters were recently damaged during a storm that came through Minnesota, our team at Minnesota Leafless Gutters is truly sorry. We understand that you're likely dealing with some stress around the damage, so we want to make sure that the gutter replacement process is simple and easy for you. Team up with our dedicated gutter professionals today and let us handle your storm damage gutter replacement. To request a free estimate or to learn more about our lifetime transferable warranty, give us a call today at (612) 221-0362 or email mnleaflessgutters@gmail.com.