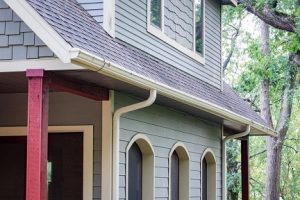 Having effective and dependable gutters are essential in protecting your home from water damage while upholding structural integrity, so here we explore their importance as well as how Minnesota Leafless Gutter can customize a system just right for your home's individual requirement.
Gutters play an essential role in managing rainwater and protecting your home. They collect it from your roof and channel it away from foundation, walls, landscaping, foundation erosion and flooding as well as mold growth that leads to landscape deterioration, foundation erosion and structural issues if left without adequate gutter protection. Installing high-quality gutters will add longevity and overall wellbeing for your home.
Customized Gutter Solutions St Paul MN
Minnesota Leafless Gutter understands that every home is different, with individual gutter requirements. Our team of experts works closely with you to assess your specific needs and create a custom gutter system to match its aesthetics and functional requirements – not to mention an array of materials, styles, and colors to choose from to make sure your new gutters not only protect but enhance curb appeal as well.
Seamless Gutters St Paul Minnesota
One of our signature services at Minnesota Leafless Gutter is seamless gutter installation. Unlike traditional sectional gutters that contain seams and joints, our seamless gutters are custom made on site according to your home's precise measurements, eliminating weak points and decreasing leaks, clogs, or debris buildup. When investing in seamless gutters from Minnesota Leafless Gutter you'll enjoy a gutter system that not only efficiently manages rainwater but requires minimal upkeep as well.
At our gutter company in St. Paul, Minnesota, we take great pride in delivering exceptional craftsmanship and long-term durability in every gutter solution we design. Crafted using top quality materials designed to withstand the rigorous weather of St. Paul, MN – whether that means aluminum, copper, or steel gutters – you can rest easy knowing your investment will provide long-term protection for your home. Our expert technicians ensure flawless installations of each system to guarantee optimal performance that stands the test of time.
Professional Gutter Installation
At Minnesota Leafless Gutter, our top priority is customer satisfaction. Our team of professionals is committed to offering a smooth and stress-free experience from consultation through installation – with expert attention being paid to every step along the way so your gutter system will be installed seamlessly and to perfection!
Protecting your home from water damage is paramount, and quality gutters play a key role. Minnesota Leafless Gutter offers top-of-the-line gutter solutions in St. Paul, MN – be it tailored options, seamless designs, exquisite craftsmanship or professional installations – to make sure it can handle rainwater effectively. Don't wait until water-related issues occur to take advantage of our reliable solutions: contact Minnesota Leafless Gutter now to arrange for a consultation and invest in long-term protection with us today.