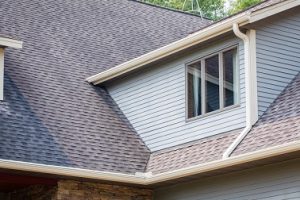 Investing in a new set of gutters for your home may not sound like the most fun home improvement project to engage in, but thanks to our team at Minnesota Leafless Gutters, it's an experience you will not forget. Our commitment to ensure that our clients are totally satisfied with the gutter installation and purchasing project is what keeps our business growing. So, if you live in St Paul Minnesota and or surrounding suburbs, and are in need of new gutters for your home, it is time to take advantage of the ultimate gutter purchasing experience. We have a large selection of colors and styles to choose from.
Exceptional Service
Sure, there are plenty of gutter companies around, which make the customer service aspect of our business model so important. Our team at Minnesota Leafless Gutters has to separate ourselves from the competition, and we are able to do that through providing high-quality, long-lasting gutters while also offering exceptional service to each one of our clients. Some of the ways that we provide top-notch service for our customers include the following:
● Complimentary Gutter Inspection – If you aren't sure whether or not you are in need of new gutters, our expert staff will provide you a free gutter inspection. Honesty is critical and our staff will provide you with fair and trustworthy recommendations during your consultation. The best part about this is that the inspection and consultation is free!
● Fair Gutter Pricing – Competitive and fair pricing has been a priority for our staff since we started our business. We're here to help you protect your home affordably with a new gutter system.
● Diverse Gutter Selection – Some individuals prefer the base level aluminum gutters while other clients of ours prefer copper or steel gutters. No matter what price range you have or what look and style you are going for, we have you covered. Choose from our full range of gutter finish and color options.
● Seamless Fit – Every gutter system that we install on a home fits seamlessly to the home so that your property stays well protected for decades. We have the tools and equipment to provide you with a custom fit.
● Timely Completion – You can count on our staff to complete your gutter purchasing and installation project in a timely manner. Additionally, we'll leave your home and yard clean after our work is complete.
At Minnesota Leafless Gutters, we make it a point to provide the ultimate gutter purchasing experience for every client that we are able to work with. If you are looking for new gutters for your Minnesota home, look no further than our experienced and customer focused gutter professionals. To schedule a free gutter inspection and consultation, give us a call today at (612) 221-0362 or email mnleaflessgutters@gmail.com.