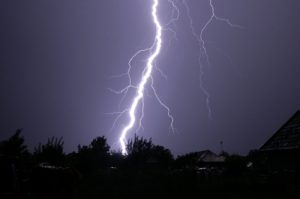 Minnesota Leafless Gutters installs gutters.  So what is the connection between gutters and water foundation issues?  Well, the reality is that all houses operate as systems, and these systems are interconnected.  Gutters move water from the roof of your house to the ground so that the interior of your home will remain dry and protected from the elements.  If the water that falls on your house, either in the form of rain or snow, is not moved efficiently enough through your gutters, problems can arise.  Your gutters may work efficiently enough to prevent leaks where the gutters meet your house's roof, but not efficiently enough to not overwhelm your home's foundation.
Benefits of Seamless Gutters for the Foundation of your Home
The consequences of an inefficient gutter system therefore may not result in leaks in your roof, but they could result in even more fundamental damage to your home's foundation.  Gutters that are clogged with leaves or other debris or gutters that are damaged in some way can prevent water from flushing out and away from your house and can cause pooling around the foundation.  If not corrected, the problem could create issues that cannot be easily fixed by replacing and painting the trim.  Damaged foundations can be extremely costly to homeowners, even if it is covered by insurance.  Repairing a foundation also creates a mess of your landscaping and almost certain disruption of your family's life until the repairs have been completed.
The leafless gutters we install virtually guarantee that water will move off your roof with optimal efficiency.  Seamless gutters, when installed by a company with the years of experience and knowledge that we possess, work in complement to the other systems of your house and thereby contribute to the prevention of water foundation issues.
Experienced Gutter Installation Company
We want our business to remain successful, of course, but never at the expense of our customers.  Our recommendations are therefore made with the desire to gain and maintain your trust.  The benefits of seamless gutters are plentiful and most of them are obvious.  The concept of the seamless gutter is pretty simple: seamless gutters prevent debris from clogging your gutters.  Clogged gutters cause problems.  Homeowners who have cleaned their own gutters know that the job is neither fun nor safe.  Installing seamless gutters prevents homeowners from having to unclog their gutters or pay someone else to do the job.  Another benefit of seamless gutters that is not as obvious is that they are an important component in protecting the long-term durability of your home's foundation.
Water Foundation Issues
Minnesota Leafless Gutters is happy to provide you a free gutter inspection and recommendations for preventing and solving any issues related to your foundation.  We offer competitive pricing and a wide range of gutter finishes and color options. Give us a call at (612) 221-0362 to discuss options with you.