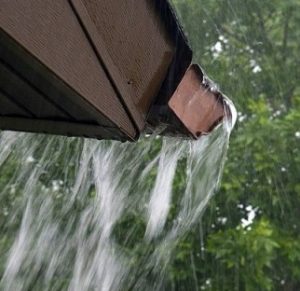 No one doubts the old saying "April showers bring May flowers," but April marked the beginning of storm season with plenty of rain. Minnesota typically experiences its highest rainfall levels in June; nevertheless, with spring comes an ideal opportunity to check the condition of your gutter system following heavy snowfall levels in winter and melting, following which damage might have been done through ice dam formation or roof rake use during snow removal efforts – any unattended damages can become larger repair bills down the line. Your gutters should be professionally cleaned at least twice every year–once in spring and again in fall. However, if there are many trees on your property–particularly pine trees–they will require more frequent inspections every three months or so. Although tempting, it's best to wait at least several days after storms before cleaning gutters to allow debris to dry out and make easier removal.
While you are inspecting, check for holes, corrosion, missing fasteners, and cracks as you clean. Keep an eye out for sections sagging or pulling away from fascia boards or creating water damage underneath gutters; standing pools of water indicate your slope should be adjusted to 1/4-inch per 10 feet for best results.
Hire Professionals To Inspect And Repair Your Gutters
As gutter systems are essential in protecting both homes and foundations, it may be wise to entrust their inspection, cleaning, and repairs to professionals. A small crack in a gutter trough or downspout that goes undetected could become larger problems later, including foundational issues or damage to soffits and roofing materials – not to mention safety considerations when climbing ladders!
Minnesota Leafless Gutters' professionals are trained and certified to provide expert gutter inspection, repair, and replacement services in Minneapolis-St. Paul and its surrounding areas. Minnesota Leafless Gutters can inspect your system before providing an estimate for repairs or replacement work that needs to be completed. Furthermore, Minnesota Leafless Gutters is also licensed and insured professional roofing contractor, giving you peace of mind knowing all work will be completed promptly by one reputable company – call us now on (612) 221-0362 or reach out online now to set up an inspection/onsite consultation appointment today!