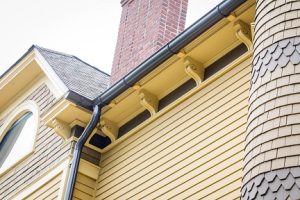 Minnesota Leafless Gutters is a company that knows everything about gutters. Unfortunately, many homeowners only pay attention to their gutters when there's an issue. Gutter protection is essential for your home; Minnesota Leafless Gutters provides seamless installation services so that your new system looks perfect from day one!
Minnesota Leafless Gutters offers quality seamless gutter systems to give your White Bear Lake home the protection it deserves for years. All systems are custom-fit to your house, giving you the quality assurance only a custom-fit product can provide. Neglecting gutters on your residential home could prove costly in the long run.
Why choose seamless gutters? Seamless gutters are constructed of one continuous sheet of metal to eliminate warping and clogs – issues traditional gutters with seams have faced for years. Not only do these systems look better, but they function better too; without seams there can be no leaks either, making it ideal when it rains or you walk below your system as water cannot seep into your foundation if there's no gap there. Seamless gutters keep your foundation dry!
Seamless Gutters Offer Many Advantages
Seamless gutters are the superior option for gutter replacement due to their aesthetic appeal, long life expectancy and lower upkeep requirements compared to sectional ones. Plus, they're less likely to leak and can better protect your home against water damage – making them the perfect choice! Select seamless gutters for your house and you'll have one less thing to worry about when it comes to worrying about gutter maintenance.
Precision fit to your home's exact measurements: Seamless gutters designed specifically for your property will fit perfectly, decreasing the likelihood of leaks and providing superior water damage protection for your home.
Lower maintenance requirements: Sectional gutter seams can accumulate leaves, dirt, and other debris over time. With seamless gutters, however, this won't be an issue; your seamless gutters won't need to be cleaned as often and will require less professional upkeep.
Longer lifespan: Seamless gutter systems typically last longer than sectional gutters due to their less likelihood of clogging and stronger aluminum material. Not only are they cost-effective, but they also last an incredibly long time.
Seamless design matches: Seamless gutters offer a sleek and modern appearance. Seamless gutters are available in an array of colors, so you can customize it to match your home.
Seamless Gutters For Every Budget
At Minnesota Leafless Gutters, we're passionate about protecting your White Bear Lake home with the highest-quality seamless gutter systems. If you're in the market for a new gutter system, let our experienced team provide you with a free installation estimate and competitive prices. Give us a call at (612) 221-0362 or email mnleaflessgutters@gmail.com today to find out more!