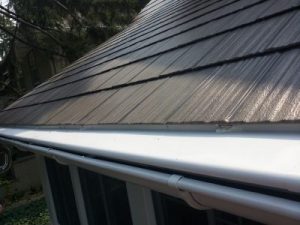 Gutter installation is a home improvement project where attention to detail is critical. The last thing that you want as a homeowner is to invest in a gutter system that isn't properly installed to fit your home. The unfortunate news is that there are many gutter installation companies in Woodbury, MN that focus more on the volume of work that they complete rather than the quality of work that they provide. This can lead to poor installation jobs and unhappy customers. At Minnesota Leafless Gutters, we are a Woodbury gutter installation company that takes the opposite approach when it comes to serving our clients. We customize our gutter systems to fit perfectly to your home.
Woodbury, Minnesota Gutter Installation Company
At Minnesota Leafless Gutters, we do not take our clients for granted. We understand that our clients can easily take their business elsewhere, so we feel that it is absolutely necessary to stay committed to our customers every step of the way. To start the relationship off on the right foot, we offer a free estimate on your gutter installation needs. This provides you with the necessary information to make a decision as to whether or not you are financially prepared to invest in this important home improvement project. When it comes to pricing, we make it a point to continue to offer fair and affordable pricing. Our gutter installation team leaves the color and finish options up to you. If you need some recommendations, we're happy to step in and share some advice. Once the installation begins, our expert gutter professionals will take their time to ensure that every step of the project is completed. Last, but not least, we make sure to complete all gutter installation projects on time and we also make sure to clean up your yard. Hopefully you never notice that we were even on your property.
Affordable Gutter Material Options
Depending on your budget, preferences and needs, our customers are able to choose from three efficient gutter materials. If you're looking for the most affordable option, our aluminum gutters may be just what you're looking for. If you'd rather invest in a gutter material that doesn't rust or corrode over time, our copper gutter style is ideal. If snow and ice are issues you deal with regularly, our seamless steel gutter system may be your best bet.
Choosing the right gutters for your home is very important, but so is choosing the right Woodbury gutter installation company to partner with. If you're looking for a gutter team that not only offers the strongest gutter materials on the market, but also provides a seamless fit as well as the best customer service around, look no further than our team at Minnesota Leafless Gutters. To request a free gutter installation estimate today, give us a call at (612) 221-0362 or email mnleaflessgutters@gmail.com