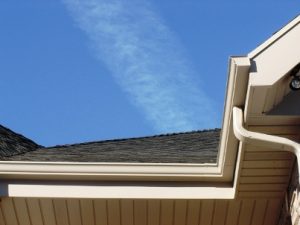 Your home is very likely your largest and most precious investment. It provides you and your family with shelter and is the place where many important memories are made. Over time, the exterior of your home can take a real beating from the extreme weather in the area and your roofing, siding and gutter systems take the biggest hits. You may be surprised to learn just how important your gutter system is to making sure that your home does not sustain water damage that can compromise its structure. If you live in Woodbury, MN or the surrounding area and think that you may have a water problem or you are no longer able to clean your standard gutter system regularly, Minnesota Leafless Gutters can install brand new seamless gutters for your home that will keep water flowing away from your home and help protect your investment.
Benefits of a Seamless Gutter System
Seamless gutters have many benefits for your home including the following:
● Match the color of your home: Seamless gutters come in over 100 different colors so you can easily match the exterior of your home. Our seamless gutters do not detract from the look of your home, which is often a concern with installing a new gutter system.
● Fits your home's specifications and your budget: Seamless gutters also come in several different types of materials at different price points. You can choose between vinyl, aluminum, steel, copper, and even wood.
● Maintenance free: No more climbing up on a ladder to clean those gutters! Seamless gutters are virtually maintenance free, so you can sit back and relax knowing that they are doing their job for your home!
● Stays clear of leaves and debris: Unlike traditional gutter systems that often get clogged with leaves, dirt and other debris, seamless gutters only let water in. This functionality allows the gutter system to be more efficient and protect your home from unexpected leaks and water damage.
Protect Your Home with Seamless Gutter System
The team at Minnesota Leafless Gutters can inspect the gutter system on your home and determine whether a seamless gutter installation would be ideal for your property. Depending on your budget and the look you want for your home, our crew can help you choose the best material and color for an all new seamless gutter system. Protect the exterior of your home from water damage and partner with Minnesota Leafless Gutters. Call us today at 612-221-0362 to schedule a time for one of our gutter professionals to come to your home for a gutter inspection.