Living in Eden Prairie, MN, it is a given that snow will fall regularly during the winter months. Most residents of this great community are used to the heavy snow accumulation. Although that white snow makes for a pretty picture of your home, excessive snow accumulation on your roof can cause significant damage. Rather than trying to tackle this dangerous project on your own, leave it to our roof snow removal professionals at Minnesota Leafless Gutters.
Get Rid of that Extra Weight
Compact, wet snow can cause lots of added stress on a roof. The white snow that you see on your roof eventually melts and turns into ice. Then, mother nature throws more sno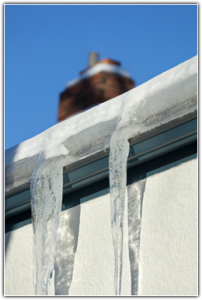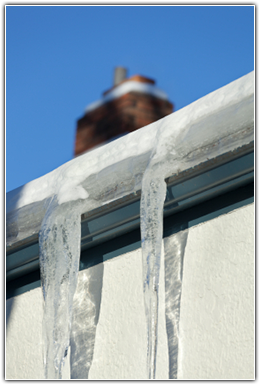 w on the Eden Prairie community, adding more weight on top of your roof. If your existing roof is weak and aging, it may not be able to handle the extra weight that the snow and ice accumulation is adding to your roof. Research has found that one square foot of snow that is one inch deep weighs around one pound. So, when Eden Prairie gets hit with 12 inches of snow for instance, that means that thousands of pounds of extra weight is being applied to your roof. At Minnesota Leafless Gutters, we are committed to getting rid of that extra weight and keeping your roof clear of heavy snow accumulation.
A Job for Professionals
Saving a buck here and there with do-it-yourself home improvement projects is a good idea. However, the do-it-yourself route is not always the right decision, especially if the project is dangerous. Dealing with snow and ice on a roof can be incredibly dangerous and is a home improvement project that should only be handled by professionals. With more than 18 years of experience dealing with roof snow removal, it's safe to say that we have mastered this task. Our licensed and insured staff will tackle your project with precision and safety in mind. Any time that you need our assistance, we're just a call away. So, keep that ladder in storage this winter and let our crew handle all of your roof snow removal needs.
Keep our team at Minnesota Leafless Gutters in mind when mother nature hits the Eden Prairie, MN area with snow this winter. Give our professional team a call today at (612) 221-0362 or email mnleaflessgutters@gmail.com to request a free estimate on your roof snow removal needs.